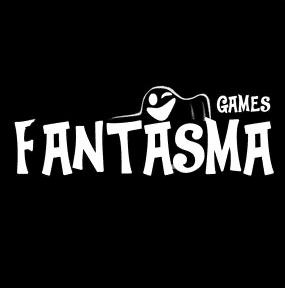 Fantasma Games Slots Review
Fantasma Gaming are on a mission for build 'Slots Beyond Gambling', which aims to bring the gaming experience to the world of Slots.
Can Fantasma Succeed in making such an immersive experience?
In this review, we'll be looking into Fantasma Gaming, their innovations, top slots, and growth.
Fantasma Gaming Overview
Fantasma Games is a Stockholm based gaming studio who were formed in 2016.
In a relatively short space of time, Fantasma Games have regularly impressed the iGaming industry, and they're living up to their 'Slots Beyond Gambling' vision through games that provide exceptional experiences to users with an emphasis on mobile play.
Fantasma Games claim to have a deep understanding of how they want to influence the market, and they boast of a 'perfect mix' to create the next generation of slots with expertise from leading gaming and gambling companies.
These big ambitions have manifested themselves through their captivating but small library of games, and all of the offerings so far seem to point to nothing but good things for Fantasma Games going forward.
Fantasma Games History
Since their inception in 2016, Fantasma Games have made some partnerships with companies like Microgaming, Leander Games, Qtec and others including Yggdrasil where they joined the Yggdrasil as the third studio to enter the YGS Masters Programme.
Fantasma also joined the ranks of those offering Megaways Slots to the masses, with a licence they obtained from the mechanics owner, Big Time Gaming.
Fantasma and Relax Gaming partnered up in 2019, which saw Fantasma join Relax Gaming's Silver Bullet Partnership Programme. This provided a route to market for Fantasma Games that utilised Relax's comprehensive market reach.
Fantasma Games have also very recently reached a distribution agreement with SG Digital.
This means that Fantasma Games instalments will be made available on the OpenGaming platform, or 'ecosystem' as SG calls it.
The OpenGaming platform is an end-to-end solution for providers looking to introduce thier games to players in an easy and seamless integration.
"We are both happy and proud of the fact that as a relatively young company, we are now able to offer our games in North America and other key regulated markets around the world. We want to reach as wide an audience as possible, and this agreement and Scientific Games' global operations give us that opportunity. We are working hard on a number of new game titles and look forward to presenting more of them through this partnership in the future." – Fredrik Johansson, Commercial Director of Fantasma Games
"Our vision is to continue to drive the world's most powerful aggregation platform with leading customers and game developers across every major regulated market, partnering on the development of cutting-edge content that players enjoy and can play responsibly with the necessary responsible gambling tools that come with our offering. Fantasma Games is a young, hungry studio and their ethos and vision make them a perfect new addition to the OpenGaming portfolio. We are very excited about this partnership and look forward to releasing the type of games we know our players love."" – Steve Mayes, Partnership Director at SG Digital
Fantasma Games – Best Slots
Fantasma Games has a relatively small portfolio in comparison to other providers, but what they do have shows a lot of promise and innovation.
Let's delve into some of Fantasma's most recognisable games and how they were received by gamers.
Serpent Shrine – (96.53% RTP)
Serpent Shrine brought both a compelling backstory and compelling gameplay.
The story of this centres around a group of ill-fated curious explorers who ventured into a world deep within the hollow. It could well be that these explorers found treasure, but something also found them deep within the cavern.
Serpent Shrine was a brilliant instalment that showcased Fantasma's innovative nature, with Butterfly and Bomb features that shook up the gameplay and Snake Free Spins that had you staring into the eyes of the legendary creature.
In a nice addition, if you defeated the creature you'd be granted entry to the Super Free Spins round which gave you 17,807 ways to win and a x100 multiplier!
Maze Escape Megaways – (96.15% RTP)
Maze Escape Megaways took us on a historical adventure in a Greek Mythology based game.
Although impressive in both theme and the story behind it, Maze Escape Megaways had something else to offer in the form of the innovation it tried with the Megaways Mechanic.
Megaways Slots are far and wide and too many of them use the tried and true cascading reels and incremental multiplier. Maze Escape Megaways offered something that didn't really look like a Megaways game at all, with features like the Shifting Maze Avalanche, Guidance of Athena, Minotaur Wild and Labyrinth Free Spins.
Elemento – (96.33% RTP)
Elemento had players unleashing the powers of the four elements in a Cluster Pays game with some serious potential!
Winning Clusters released elemental powers, and these elemental powers could be activated by getting a win next to the elemental power that sits on the outside of the grid area.
Fire Wilds, X Floods, Demolition and Tornado features as well as a Bonus round that included all of them as well as multipliers made Elemento an immensely popular game right off the bat.
Fantasma Games – Availability and Market Size
Fantasma Games are still relatively young, but they're growing all the time with new partnerships and integrations all the time!
You can find Fantasma Games at Unibet, LeoVegas, Betsson and Casumo and many more sites!
Creativity
If there's anything to commend Fantasma Games for, it's their creativity.
Fantasma Games are always trying to push the boundaries and change what we think we know about games with innovative new features and mechanics that we haven't seen before.
One of the best examples of this is their new Titan Ways Mechanic. This brand new 'ways evaluation system' integrates with oversized symbols which create different Titanways and volatility on each spin. Fantasma could have just as easily churned out another Megaways, but it's great to see that they're thinking up some unique mechanics.
Elemento may not have been innovative in the sense that some believe there is some clear Reactoonz inspiration there, but the ways in which the features trigger and what they bring to the game is for the most part, the work of Fantasma's own imagination.
Useability
The easy to understand and easy to use interface implemented into Fantasma instalments makes for a seamless slot experience.
There's clear and concise options available to the user on the front of every game, and the settings, rules and information is easily accessible.
This kind of quality may not be something that absolutely everybody notices, but it's very appreciated as an integral part of a good game and it leaves a great first impression for users who are new to the provider and their instalments.
Fruity Score
Bonus Frequency

8

Playability

8

Innovation

6