High RTP Slots UK
High RTP online slots are sought after by players who are looking to maximise their chances. RTP is an informative statistic about the technical capabilities of a slot, which refers to Return to Player.
The RTP indicates a theoretical return of wagers as winnings over an extended period. The higher the RTP, the higher your chances of winning, but there's more to the story than that. In this article, we explore what RTP means for you, and we've rounded up a list of slots with the highest RTP slots for you to try.
[ Read More + ]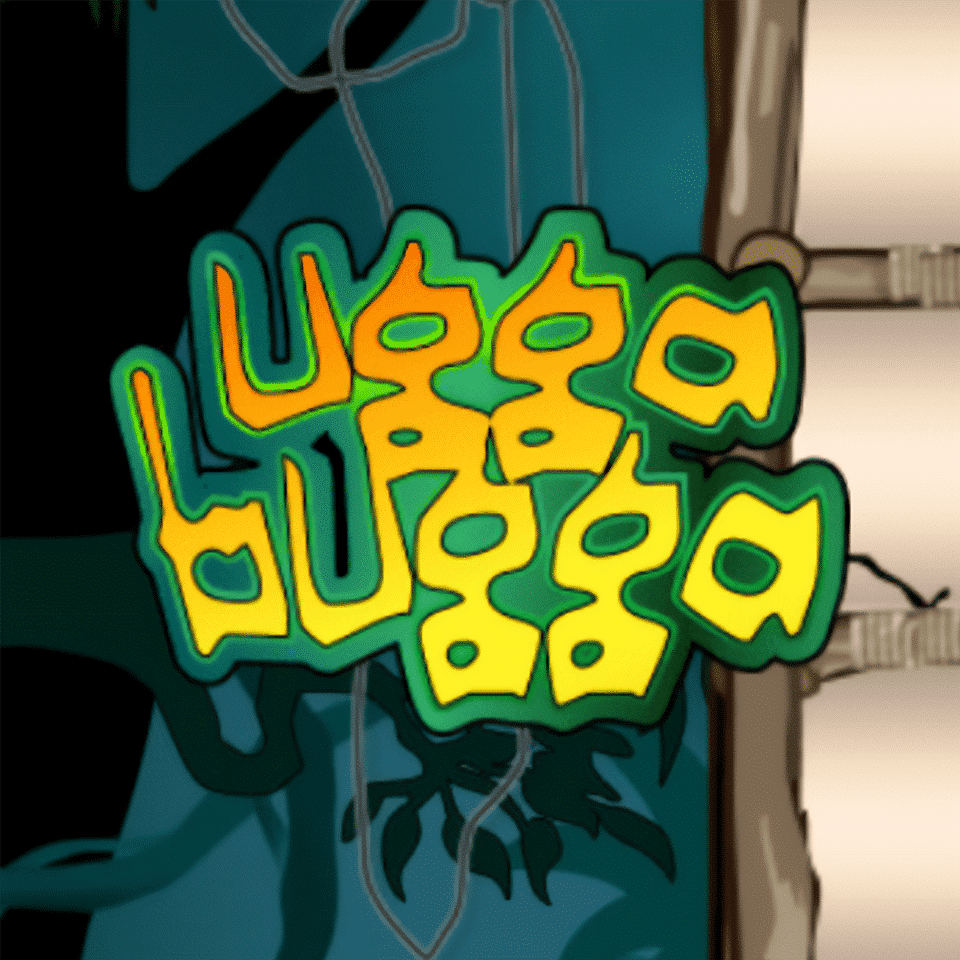 Ugga Bugga (Playtech) – 99.07% RTP
Playtech's Ugga Bugga takes you on a virtual journey into a tropical jungle. There is no technology, and that's because it's home to a tribal community. That comes with bongo drums, fruits, spears and huts. The online slot is known for being the highest RTP slot in the industry! Make a note of some of the symbols, though. You will need them to win up to 1000x your stake when you line up three masks on the game's three reels. Importantly, you can only win the maximum multiplier if you maximize your stakes by betting on all pay lines. Otherwise, expect smaller wins by triggering other symbols in the game. A black mask appearing on all reels, for example, earns you 125x your stake. In contrast, a brown hut wins you 30x your bet.
Play Ugga Bugga at: VideoSlots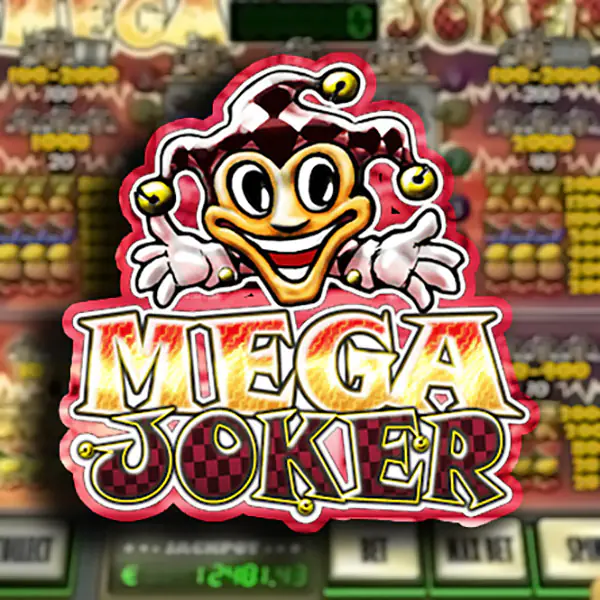 MEGA JOKER (NETENT) – 99% RTP
In an industry full of joker-inspired slot games, choose Mega Joker by Netent for a great RTP return. Not only is it a top-rated slot game for its design and gameplay, but it also has among the highest RTP. It pays out 99% of wagered money to be precise—an attention-grabbing percentage. The game features classic fruits and bells symbols. The only addition is the joker. It's stupid simple to play, you can bet as little as ten cents, but there are only five pay lines. That's alright, though and easy to understand for new players. As mentioned, Mega Joker is a beloved game with numerous multipliers and free spins. You win up to 2000x your bet when you line up joker symbols on all five reels. And if you qualify for the super meter mode (the equivalent of bonus round), you could land a progressive jackpot of 6000 coins.
Play Mega Joker at: Leo Vegas casino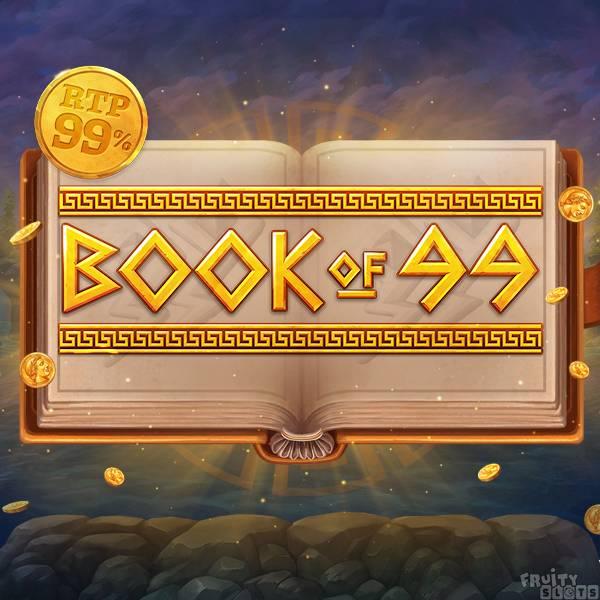 BOOK OF 99 (RELAX GAMING) - 99% RTP
Book of 99 by Relax Gaming is an engaging slot game known for its exciting Book mechanic and high RTP rate. In this game, players embark on a thrilling adventure inspired by ancient Egyptian lore. The standout feature is the Book symbol, which serves as both a wild and a scatter. When it lands on the reels, it not only substitutes for other symbols but also triggers the Free Spins feature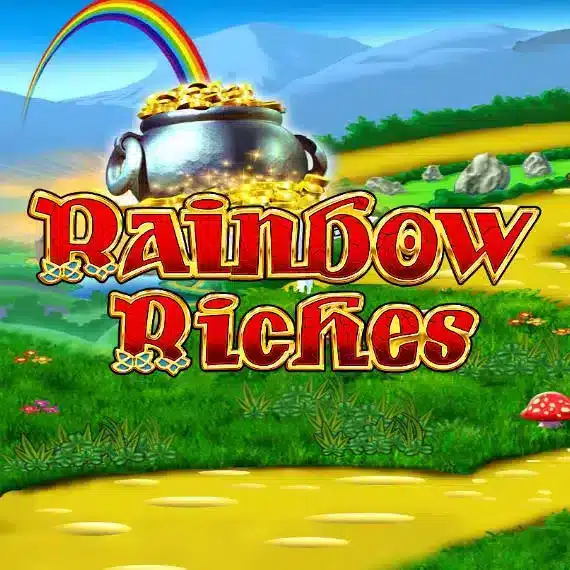 RAINBOW RICHES (BARCREST) – 98% RTP
There's a reason why Rainbow Riches is now offered at most of the  UK's best online casinos. It's a slot game on high demand, and deservedly so. For starters, it pays out at an incredibly high rate. A 98% RTP slot with low volatility. Then it has a unique feature called "big bet" which triggers winning symbols continuously akin to Gonzo's Quest's cascading reels. What's more, Rainbow Riches is a Megaways slot game and comes with 117,649 ways to win. For the uninitiated, Megaways feature a modifier that changes the symbols appearing on reels after every spin. That leads to thousands of ways to win. This game is among the most popular high RTP slots in the UK.
Play Rainbow Riches at: Play Sunny Casino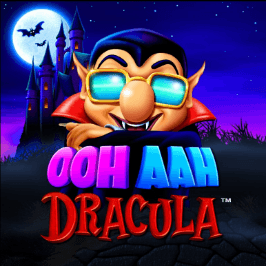 OOH AAH DRACULA (BARCREST) – 99% RTP
If you're a high roller, this game is willing to give you a 99% RTP. The requirement is to bet five spins for £30, and you'll receive an exclusive super-graveyard bonus that elevates the RTP from 96% to 99%. Insane, high RTP slot. Of course, you don't need to be a high-roller to take a visit to Dracula's graveyard. You can bet as little as ten cents per spin and still qualify for the 5000x jackpot. All you need is to trigger the game's logo on all five reels. Activating the logo on four reels earns you 500 coins. You can also make money by finding Dracula for 1000 coins or the castle for 500 coins. If The bonus round also comes with free games when you trigger the wild and other paying symbols. One of Barcrest most popular games, a lot thanks to it's high RTP.
Play Ooh Aah Dracula at: Mr Play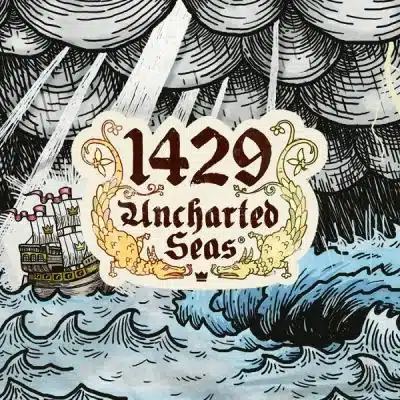 1429 UNCHARTED SEAS (THUNDERKICK) – 98.6% RTP
Ever wondered what life was like in the 1400s? 1429 Uncharted Seas give you a glimpse of that era through the lenses of seamen. It starts with a ship cruising through an unnamed sea. Then a map appears to display the game's reels and symbols. This 98.6% RTP slot has 25 pay lines, five reels and images befitting of the middle ages. There's a mermaid that pays out 50x your stake, an octopus (10x) and several more icons that pays out smaller amounts. Indeed, 1429 Uncharted Seas is a low volatile slot. That means it pays out regularly but in small amounts. Fortunately, the game also displays images that earn you up to 50 free spins which is one of the bonus features. Great slot to beat wagering requirement unless you play at no wagering casinos.
Play 1429 Uncharted Seas at: Mr Vegas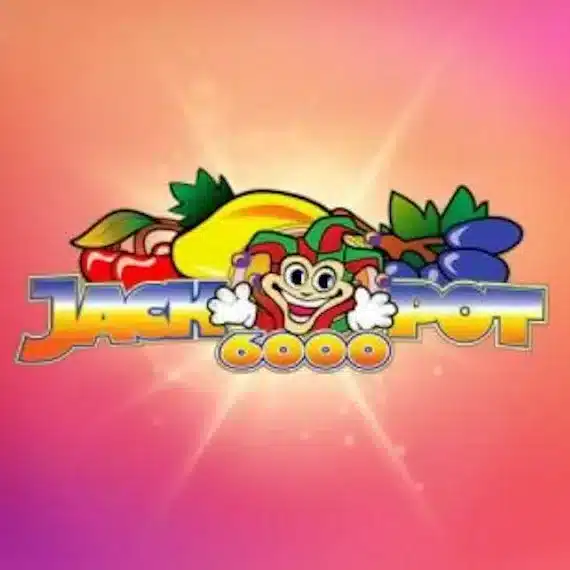 JACKPOT 6000 (NETENT) – 98.86%
Classic games and highest RTP slots seldom appear in the same sentence. But Jackpot 6000 from Netent isn't your average online slot. It's designed to look like a slot out of a flashy Las Vegas casino. From its design and symbols, it's a game for players who like the machine-designs of land-based slots. However, Jackpot 6000 pays a lot more frequently than any Las Vegas slot. A 98.86% RTP slot with great graphics, adjustable coin sizes and a jackpot of—wait for it—6000x your bet. One of the most played highest RTP slots. There is also one thing about that separates it from the rest, it's a high volatility slot!
Play Jackpot 6000 at: Plaza Royal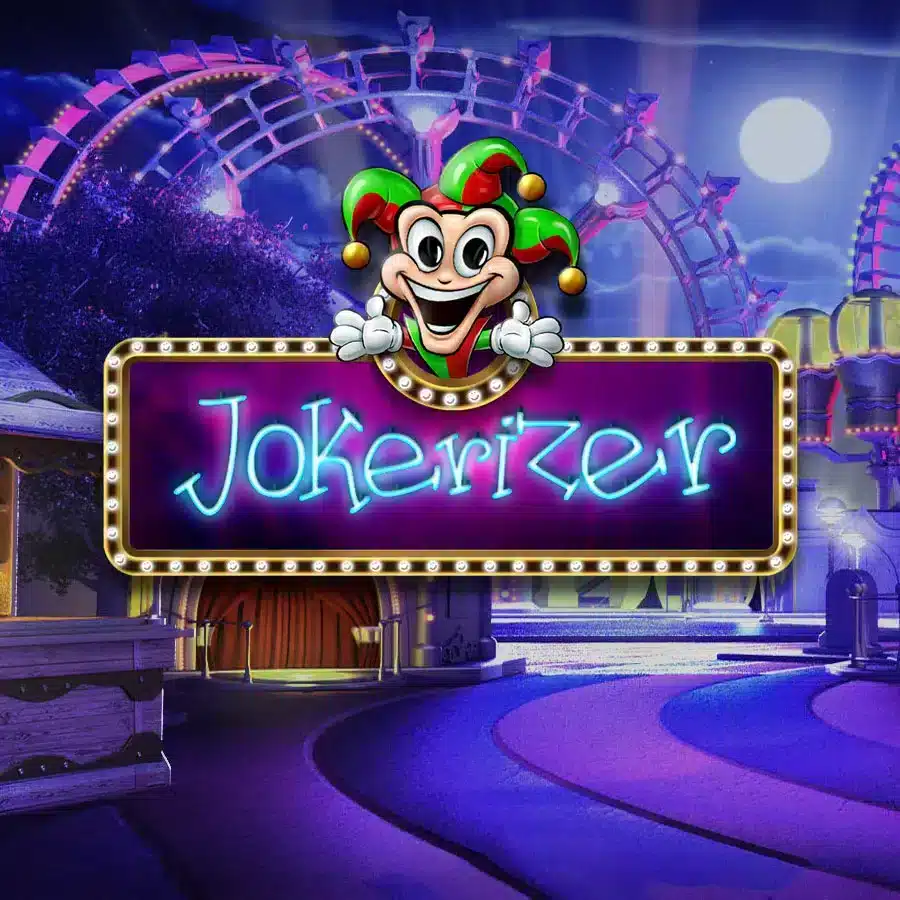 JOKERIZER (YGGDRASIL) – 98%
Jokerizer shares two things with Rainbow Riches. They both have high RTP percentages, and they are also high variance games. That means you can expect to win decent amounts when you activate the right symbols in these slots. However, the wins can be rare to find so it can be more of a gamble. So, should you play it? Well, Jokerizer is a moderately rated game. Those who like it love that you can win up to 6000x your stake. Those who hate it dislike the game's dry spells. That said, pretty much everyone seems to appreciate its 3D graphics and 98% RTP. Not the game you'd play to beat wagering requirement, however. I'd safe it's worth to give it a few spins now and then to feel its vibe.
Play Jokerizer at: Kwiff Casino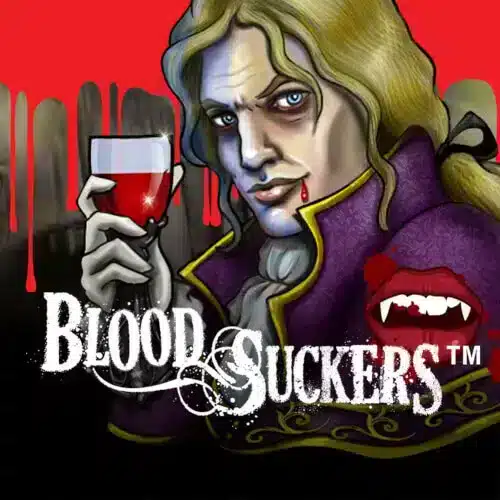 BLOOD SUCKERS (NETENT) – 98%
Blood Suckers is NetEnt's best-rated vampire-themed slot. It ranks up high when it comes to best payout slots and best RTP slot games, you won't find a best RTP slot article where this game is not mentioned. It's beautifully designed, captivating and full of bonuses and free spins. That said, Blood suckers slot takes on a Victorian-era vampire theme. It features images that are dominantly vampire-related. Even the base game, which features card symbols on many slots is replaced by things like garlic cloves, a bible and a blue potion. Higher paying symbols are a female vampire, a pony-tailed man and the game's logo. Similar to many video slots, scatters earn you free spins. A bloodied hammer leads you to the bonus round. It's a spookier version full of jackpots and coffins. But it pays splendidly, usually 20x,30x your stake and 30,000 coins for the pot. An online casino slot machine that we can recommend new customers, especially trying beating the wagering requirement on a 100% deposit bonus. Low house edge on this one!
Play Blood Suckers at: Queen Play Casino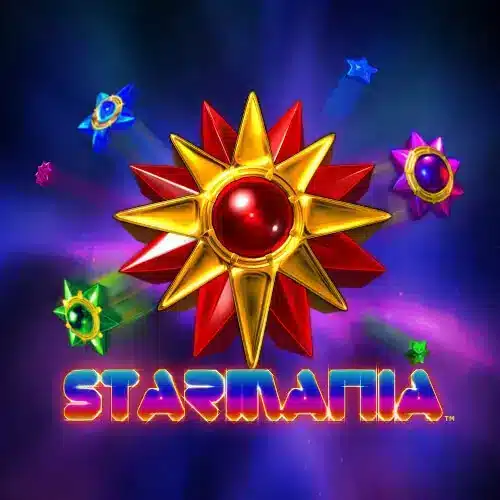 STARMANIA (NEXTGEN) – 97.8%
Starmania is NextGen's answer to players who like to stargaze. But it adds a twist in that you can play and win up to 500 coins. It's a pretty colourful game with lots of free spins, multipliers and shooting stars. You can also play this game on your mobile device.  The bonus round of this slot machine produces the best winning icons, earning you 20x to 500x your stake. The return to player percentage that comes with Starmania slot won't disappoint you at 97.8%, a game everyone should try out.
Play Starmania at: Vegasland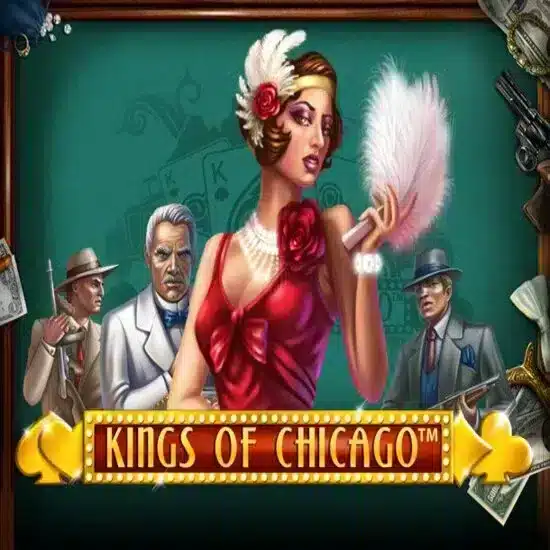 KINGS OF CHICAGO: (NETENT) – 97.8%
Of all NetEnt's slots, none is more gangster than Kings of Chicago. It combines the elements of poker and slots so that winning means triggering a hand of three of a kind, straight, flush or royal flush. Then there's a joker symbol that acts as the game's wild. When it appears on three reels, it replaces all other images to form winning scatters. There's also a scatter than can reward you ten to thirty free spins. Not only considered as one of the best slots with the highest RTP, but also one of Netent's best slot games!
Play Kings of Chicago at: Play Frank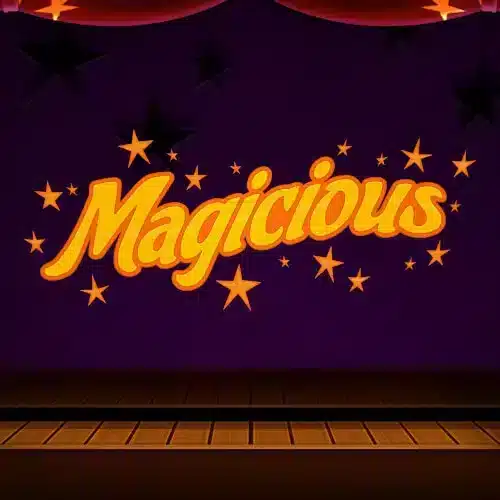 MAGICIOUS (THUNDERKICK) – 97.6%
Magic shows can be fun, especially if they mean you keep the money magicians pull out of their rabbit hats. In Thunderkick's Magicious, that's precisely what happens. You get into a show. You set bets of 10p to £100 and then sit back to enjoy the magic of high RTP slots. Magicious is a medium to high variance slot, so don't expect payouts every several spins. But when you form winning symbols, you can win big up to 500x your stake. Then there's an expanding wild that spices up gameplay to ensure you keep winning. You'll find Magicious slot at any online casino or slot site! Enjoy it best with a first deposit bonus.
Play Magicious at: Atlantic Spins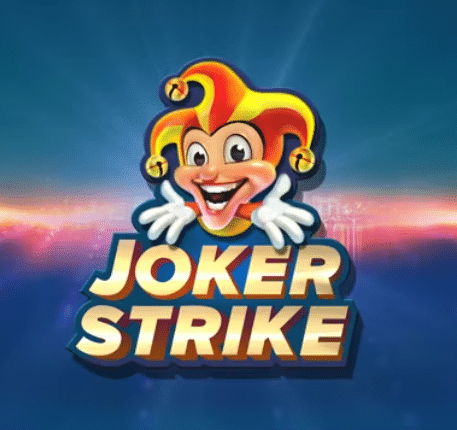 JOKER STRIKE (QUICKSPIN) – 98% RTP
Joker Strike works like Ooh, Aah by Barcrest. It has a normal competitively high slot RTP of 96%. But if you place a high roller bet, the payout rate increases to 98.11%.
Sounds good? Quickspin has a similar game called Second Strike.
However, it lacks the improved graphics you get from Joker Strike. The latter also features ten pay lines and the high roller feature we just mentioned. The slots backdrop is a constellation of stars and a slew of city lights.
There are more symbols such as the joker that pays out up to 100x your bet. Another feature, the wild, pays out 30x your stake. A slot game nearly every player will like.
Play Joker Strike at: Casushi Casino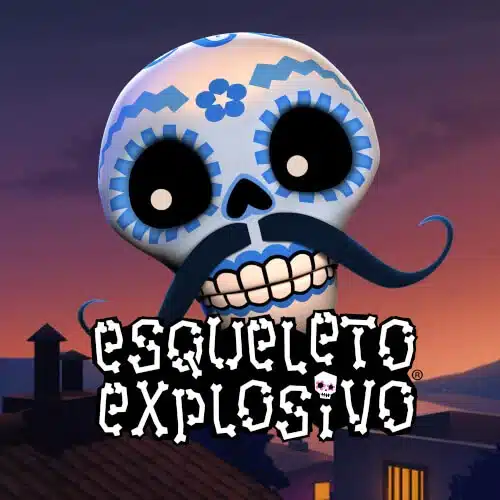 ESQUELETO EXPLOSIVO (THUNDERKICK) – 97.6%
You've probably seen a few Mexico-themed slots. But how many of them keep everything authentic to Mexico and offer close to 98% RTP? Thunderkick's Esqueleto Explosivo is one of them. It stars Spanish-singing bands Boners and Enrico Mortis. For some reason, band members are represented by coloured skulls. Nonetheless, you need to find them if you want to hear them sing. What's more, they can also reward you win free spins, or real money wins. Perhaps the most exciting part of this slot game, though, is to trigger a sticky-reels symbol. Then you can have a chance to win continuously, albeit only bonus funds and not a long time. High RTP and a lot of fun is guaranteed!
Play Esqueleto Explosivo at: Atlantic Spins
How do high RTP slots affect gameplay?
Above are great choices if you're looking for the best RTP slots around, but how do High RTP slots affect your gameplay? and how does a High RTP slot correlate with low and high volatility slot games?
Pros & Cons of Playing High RTP Slots
Playing High RTP Slots has its advantages, but it might not be the best option for everyone. Online casinos have a number of options with both high and low RTP casino games, but which should you choose? and why wouldn't you choose high RTP slots?
Pros
Lower Risk
More Frequent Payouts
Extended Gameplay
Higher Chance of Winning
Cons
Smaller Payouts
Smaller Maximum Wins
Limited Variety
Not As Exciting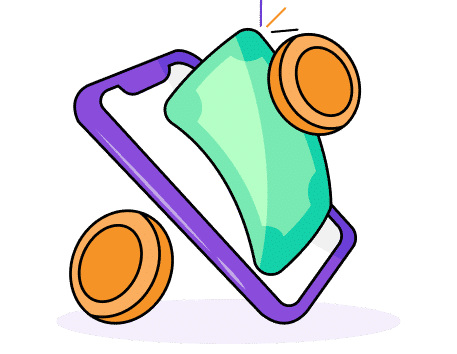 Low Volatility RTP
High RTP slots are generally lower in volatility, but not always. High RTP slots pay out more frequently over the long run, but the returns might not be as high as high volatility slots. Low volatility slots are often used by smart players who are looking to wager their deposit bonus or free spins winnings. Choosing a high RTP slot is great for safer gameplay, but it can lack in excitement if the maximum win is low.
High Volatility RTP
A high volatility slot is a risky option, but a potentially exciting one. If the RTP is lower, then the volatility may be higher, meaning that it can pay out higher wins, but less frequently. Casino games with high volatility pay out less in the short term and may result in shorter gameplay sessions, but the potential to hit big is always there.
Medium Volatility RTP
A medium volatility slot strikes a balanced sweet spot between high RTP values and reasonable win caps, making it a great option for players looking for the best of both worlds.
With a solid RTP, players can expect better long-term returns and increased chances of winning, providing a more satisfying and responsible gambling experience. Simultaneously, the medium volatility blends frequent, moderate wins and larger payouts, creating an exciting and engaging experience without the extreme risk that is associated with high volatility slots.
How is Online Slots RTP Calculated?
There is a common misconception that slots RTP is being calculated over your current wagers. Which is false, as that is your personal average RTP, on that particular session. The real Slots RTP is calculated over millions of sessions, by a high-tech RNG (Random number generator). This generator sets an average slot RTP, based on the session of thousands of players, on all the online casinos that offer the particular slot.
There is an argument to say that RTP isn't as important as some may think, considering how it's calculated.
To calculate the RTP for a slot, the provider must simulate millions, or even billions of spins, to work out the average return to player.
The average player session for a slot certainly isn't a million
For more great online slots, visit our Best Online Slots Sites page!
Do All Online Casinos Have the Same High RTP Slots?
Casinos will vary in who they partner with to provide online slots to players. Online casino sites will partner with software providers to provide games to their platform, but even the same slot can vary between sites.
When software providers make online slot games, they make different RTP variants of the game to suit different markets and different casinos. To remain profitable in an ever-changing market, an online casino may opt for online slots with a lower RTP variant. Gambling jurisdictions and governmental rules can also influence which RTP slots are available to customers. This is evidenced in Germany, where maximum stake rules have forced casinos to lower the RTP.
If you're looking for high RTP slots, then it's as simple as checking the casino to see which variant they offer. Casinos must state the RTP on their online slots, and some online casinos are more generous than others when it comes to which RTP variant they offer.
High RTP Slots FAQs
Here are your answers to the most commonly asked questions about high RTP slots!