Fruity Slots Awards 2021
Mark Bowley
posted 17/11/2021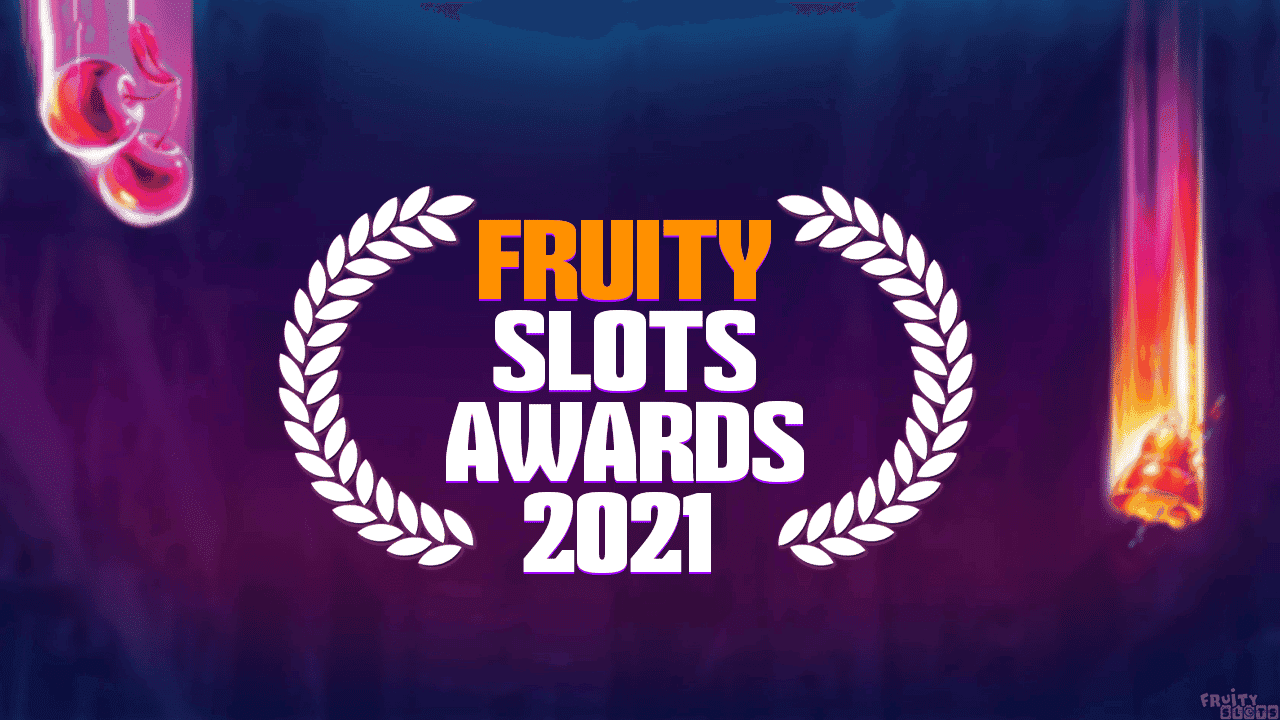 In 2020 we hosted our annual Game of the Year Awards where you cast your vote to decide on the best slot of the year! This year, we're opening up the polls again where you'll decide on four categories!
2021 has been an amazing year for Online Slots with innovations and concepts that blew us away. We've seen the potential of these games first-hand on stream, and we've watched in awe as our community members sent in pictures and videos of their own huge wins on some of this years best creations.
Of course, win potential isn't everything. Many have gone to great lengths into ensuring an immersive experience for their players through vibrant and stunning graphics, and others have created an enjoyable experience through audio alone with memorable and catchy soundtracks.

How Does it Work?
Players, readers and viewers may vote in four categories this year – Slot of the Year, Provider of the Year, Innovation of the Year and Production of the Year.
You'll be able to vote for 2 choices for the Slot of the year category which has 50 selections. The other 3 categories have 20 selections and you will only be able to make 1 pick. We'll let you know down below how many you can vote for in each section
When Does Voting Start and Finish?
Voting opens on 17th November 2021 and closes on 28th Nov.
After we've tallied all of the results, we will publish the results on this page.
Let the Battle Begin!
Games and Providers going head to head for the title is exciting stuff, but at Fruity Slots we like to take it to the next level! We will be running our well renowned Slot Battles and video content based on the results of your votes!
Each category will have a winner from the voting on this page, however for 3 of the categories we will be running slot battle's in December with the 10 most voted games.
The winner in these battle of the best slots of the year is arguably the most sought after accolade of all. Will it be Josh, Jamie, or Scotty?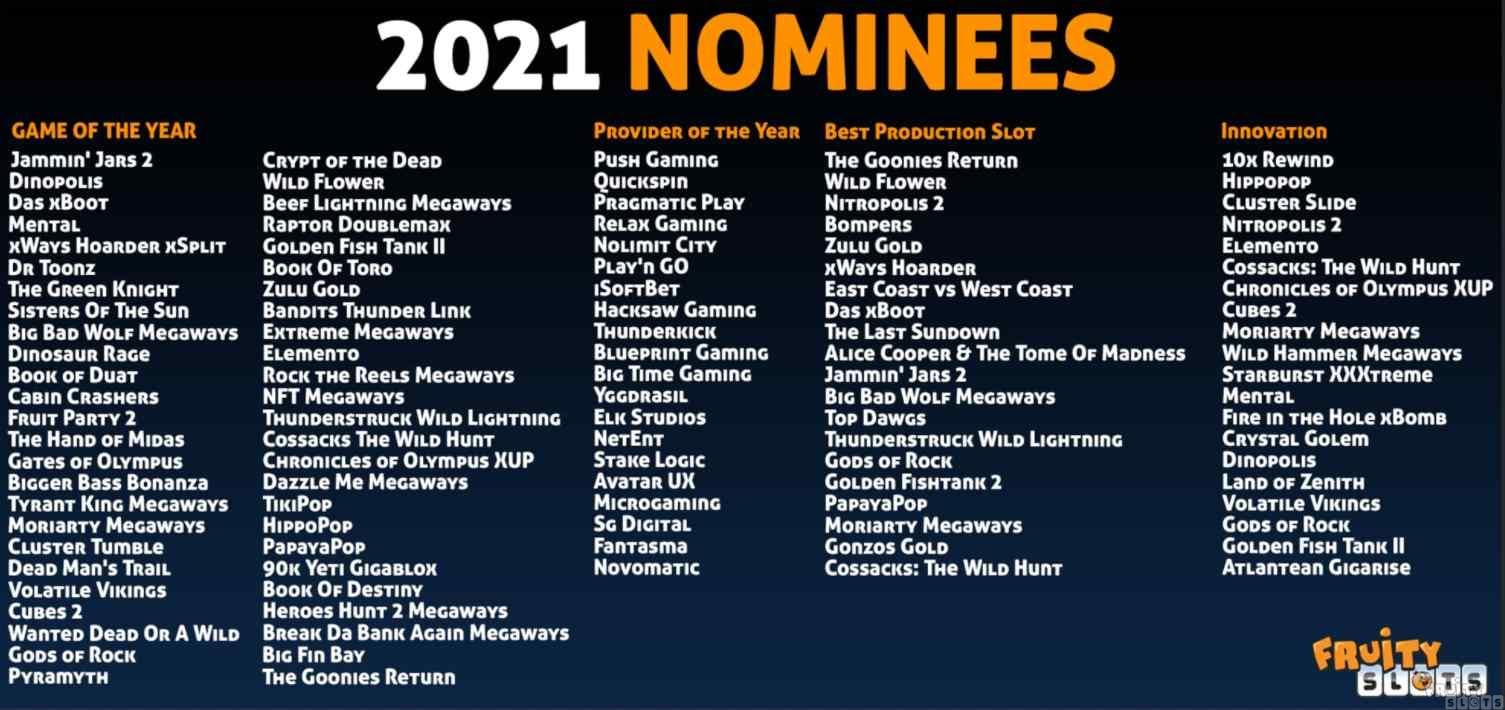 The Results Are In!
The Votes have been cast and the people have decided.
It's an absolute landslide for Nolimit City this year with a winner in EVERY SINGLE CATEGORY! Congratulations on Nolimit City.
Nolimit City are a deserved winner having impressed everyone this year with their bold take on slots with amazing potential, incredible mechanics and much more.
Best Slot of 2021 – xWays Hoarder xSplit
[ays_poll id=11]
---
Provider of the Year – Nolimit City
[ays_poll id=8]
---
Vote for Best Production – xWays Hoarder xSplit
[ays_poll id=9]
---
Most Innovative Slot – Mental
[ays_poll id=10]