ELK Studios Q&A
Mark Bowley
posted 23/03/2022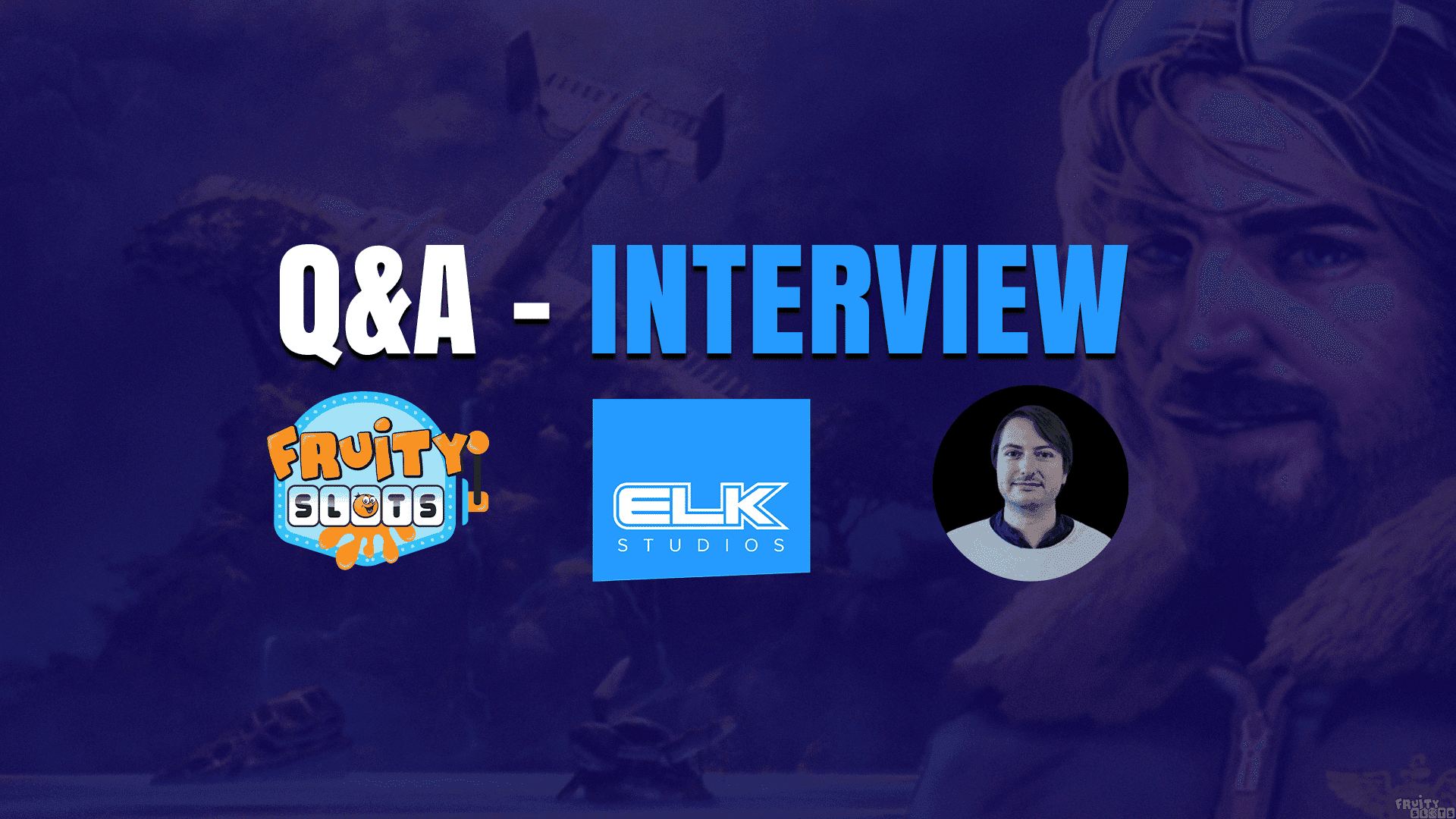 We Spoke to Brady Ledger a product owner at ELK Studios about their history, the incredible innovations they've brought to life and of course, the incredible soundtracks for their new and exciting slots.
 
Thanks for taking the time to talk to us! Could you tell readers who might not know who ELK Studios are, and a little bit about ELK's history?
Hi, yes! ELK Studios started up in 2013 and we are a team of experienced industry professionals pushing for entertainment, quality and innovation within the slots we deliver. Our stand-out IPs are the Gold series, Wild Toro, and Cygnus.
How long have you been working for ELK Studios, and what's your favourite part about working for ELK? 
I've been at ELK for 3 years now, and what I love about it here is that once a game concept starts production, anybody can come with a suggestion that they believe can raise it to the next level. In this way our games rapidly evolve in pursuit of the best experience possible, but it also gives our artists, coders and animators a critical eye for communicating potential.
We've seen a really noticeable progression with ELK Studios slots. The days of Electric Sam and the original Wild Toro seems like a lifetime ago now. Do you feel like ELK Studios has plateaued in terms of visual and audio quality, or are you still striving to be even more impressive? 
We always want to improve on the last release. This is true for our crisp visuals, killer audio, and the brand new mechanics and mathematics that drive the games. 
'We've come a long way since Electric Sam, but we're only just getting started.
In our opinion, the ELK Studio slot sounds are a real stand-out part of your games. Bompers, and Toro 7s regularly end in full-blown raves, and with each new installment, we're always expecting a banger of a soundtrack. Was making the soundtrack of ELK slots a conscious decision or are your sound team just really good? 
We're big fans of the hype. It started a few years back when we switched to making all of our sounds and music in-house. All credit here goes to our amazing sound team, but we also have a few avid musicians within the product team that care passionately for getting some of the very best sounds in slots.
Anyone involved within the industry can't help but notice a shift towards more volatile games. Do you think this trend will continue and is it sustainable? Wild Toro capped at 2,250x, but some of your later games have a consistent 10,000x win cap, and your first 50,000x cap is coming soon too. 
High max-win games are making a lot of traction in the market currently, and it was due time for ELK to make a statement. With 50,000x in Nitropolis 3 we offer a high max-win while the casino being able to offer a reasonably high max-bet, such that the high-rollers do not feel left out. Whether this trend continues and is sustainable depends on the market and the casinos deciding if they can keep afford paying these winnings out.
Bonus Buys are also extremely popular due to the growing implementations of super buys. The X-iter feature from ELK Studios really has a unique approach to this, but sometimes it felt like the game was built around the X-iter feature instead of the other way round. Was this something ELK was conscious of? We can see that Super Bonuses in some of your later games are no longer locked behind the X-iter feature, making them attainable people outside of the bonus buy jurisdiction. 
With X-iter we give the player the option to jump right into the excitement, from Super Buys to Feature Triggers. We always design around the base game for every game we release, and sometimes to give a great X-iter experience it meant enhancing the game beyond its regular capabilities. Personally, I don't want to see players outside of the bonus buy jurisdiction missing out on the fun. And to address this, we're introducing more and more natural super bonus triggers.
Many gaming studios have variable RTP figures for different markets. What's ELK's view on this? A solid 95% seems to be a consistent value, but would you go any lower if a market dictates it? 
We want the experience of playing an ELK game to be consistent on every casino you play on, so you can be reassured there's no hidden tricks. Currently, the only jurisdiction we have a different RTP on is in Germany, as the gambling regulations and tax levies that were introduced made keeping the game at the same level unfeasible.
What is ELK's most popular title? Or series? The Wild Toro series has an undeniable charm, but the adventures of Kane from the Gold Series never fails to disappoint either. 
Katmandu Gold has been a fantastic release for us, and there is something special whenever we come with an addition to the Gold series. We've also revelled in the success of our first Book game – Book of Toro, providing something new for Book veterans. Don't be surprised if we come with another twist to a renowned format sometime in the near future.