Dead Riders Trail Q&A
Mark Bowley
posted 24/08/2022
In this Q&A, we spoke to Daniel Jonsson, Head of Games and the Product Owner of the new and highly anticipated Dead Riders Trail
Dead Riders Trail is a follow up to Relax Gaming's successful Dead Man's Trail, which released in 2021, receiving widespread praise and popularity.
As we turn our attention from Pirates to Outlaws, we also look at the team that made it, and how it's evolved since the first game.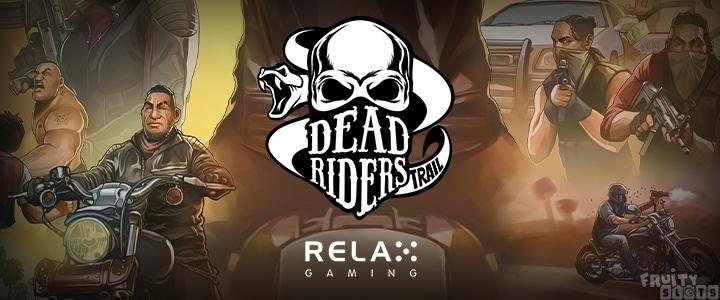 Dead Riders Trail is packed with unexpected twists and turns, can you walk us through the game? 
Absolutely, this game is never far from an adrenaline-fueled plot twist! Starting with the volatile Base Game, this round brings over 46,000 ways to win and a mechanic that requires the clearing of all blockers to trigger. After clearing all blockers, a wheel of fortune decides your fate, with a machine gun pointing at Free Spins, the Trail Bonus or the Super Trail Bonus.
Free spins: This round is quick and explosive. With 4-7 free spins and C4 bomb symbols that expand to create full mystery symbol reels, it can pay out very well and be over in a flash.
The Trail Bonus kicks things into high gear, taking riders on a journey around a board that boasts 11 different features and win potential of 50,000x!
The Super Trail Bonus pushes this daring adventure even further, with a much bigger chance of landing on Golden Trucks – the most valuable symbols in the game as a result of it's 'Collect All' or persistent qualities.
Dead Riders Trail is a machine that never slows, it's so feature-loaded that players might need to catch their breath between rounds.
The Super Trail Bonus is obviously the most sought-after bonus round, can you explain the best parts? 
The massive win potential of 50,000x is surely what attracts players to the round at first glance, but what really engages players is the entertainment factor that comes with a feature-loaded trail like this. With 11 different mechanics embedded into the trail it offers so many different winning combinations and routes so that no two games are ever the same.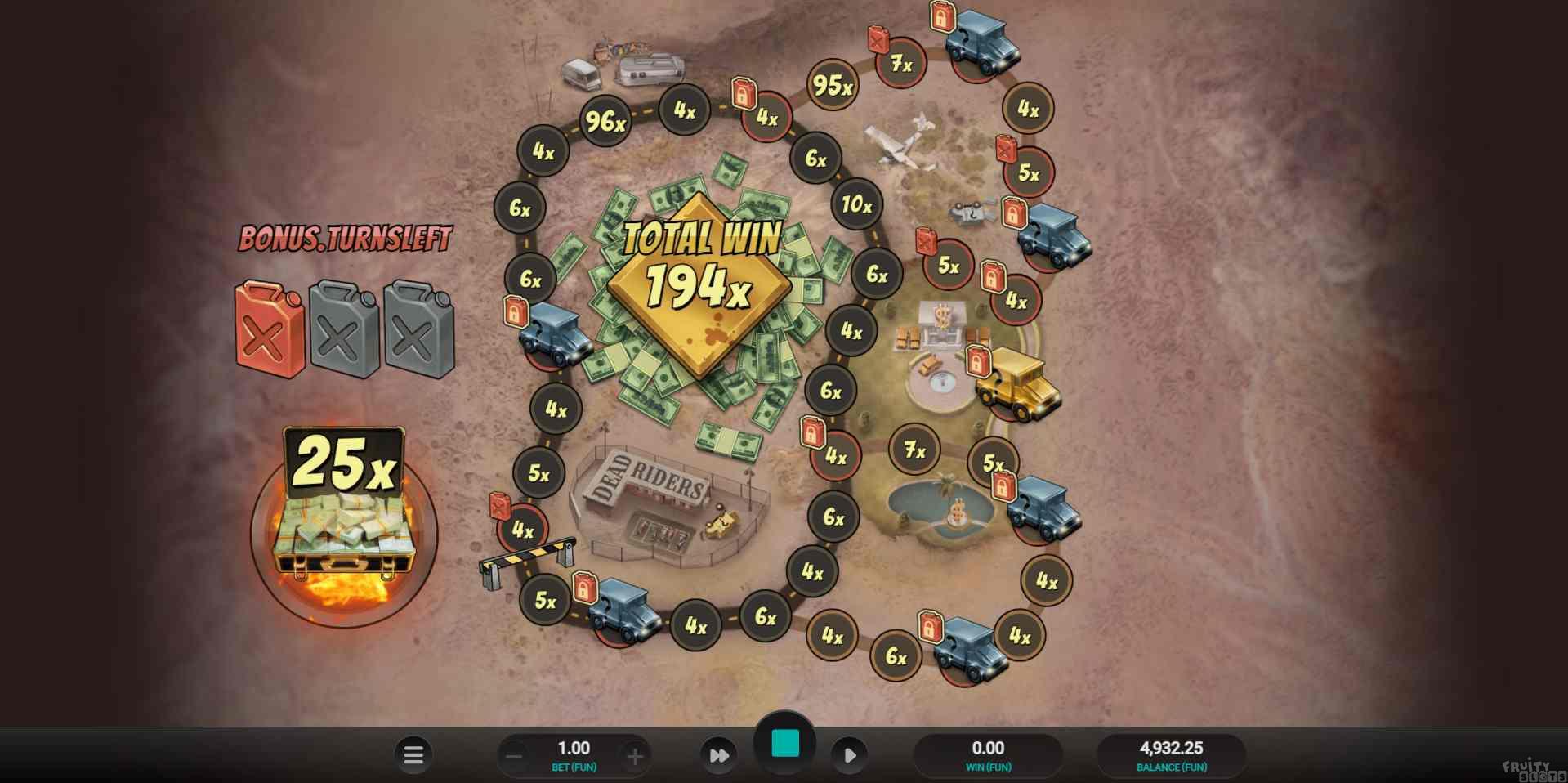 The art for this game is particularly striking, can you shed some light on the inspiration behind it?
We needed an art style to reflect the edgy math and fast-paced game mechanics which are the focal point of the slot. Inspiration for the theme was drawn from other thrilling and adrenaline pumping media like Sons of Anarchy and Grand Theft Auto, we sketched out looks we liked and created our own daring Relax style and game arena. We feel the result is a seamless coherence between functionality and visuals.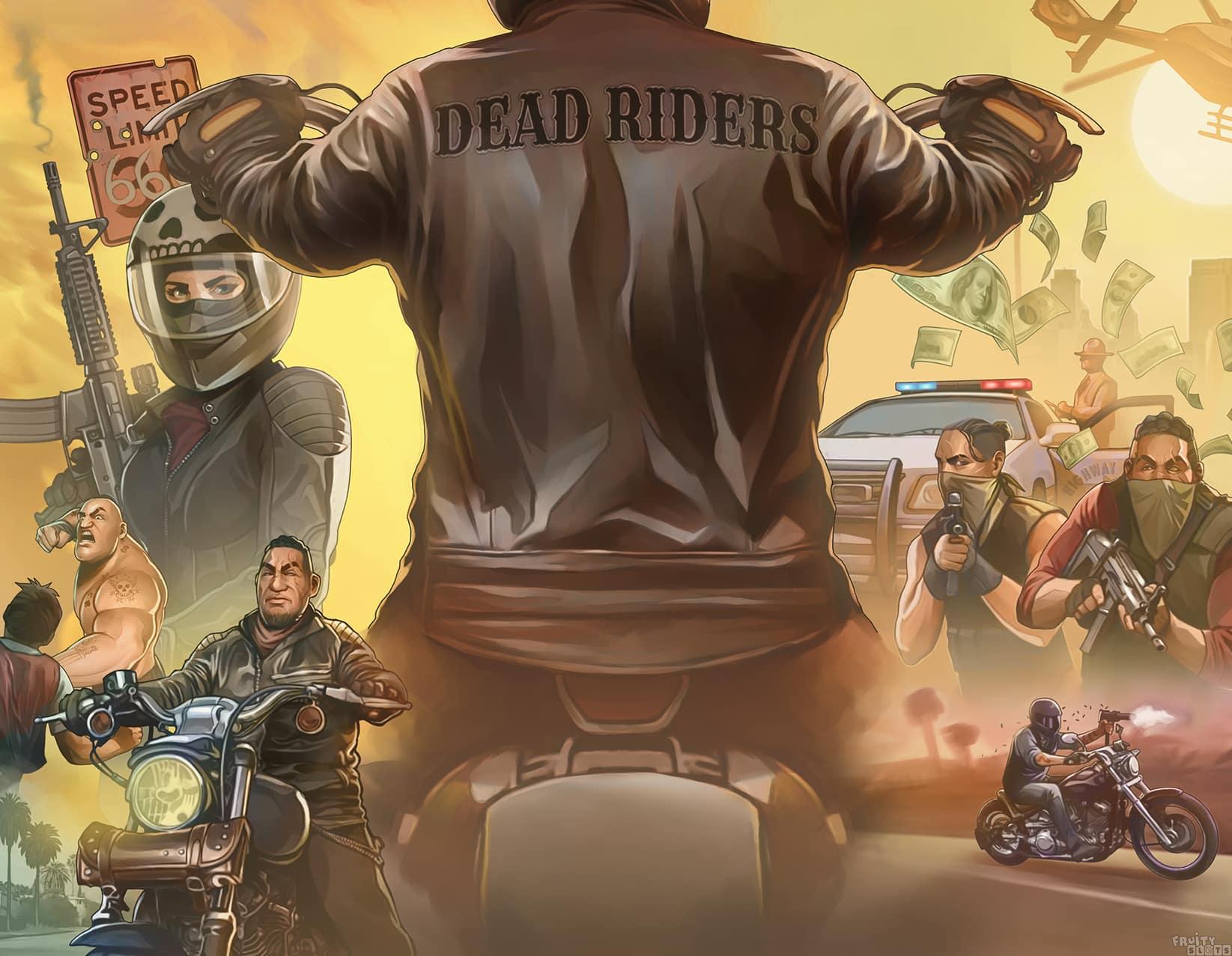 We heard of a mini-game that was created just for the Relax team, can you talk to us about this?
Very often, when working on special games like this one, creativity runs wild and spills into fun side projects, whether it's in the form of art, video, or in this case, a mini-game. Launched internally, with a company-wide tournament, the mini-game stemmed off the knife game that is seen briefly in the gambling option of Dead Riders Trail. Here, our team mates used mouse clicks to stab their weapon as it passed through fingers at a rapidly increasing pace. The game was a success amongst our teams and helped create further hype around the game.