Templar Tumble 2 Dream Drop Q&A
Mark Bowley
posted 11/09/2022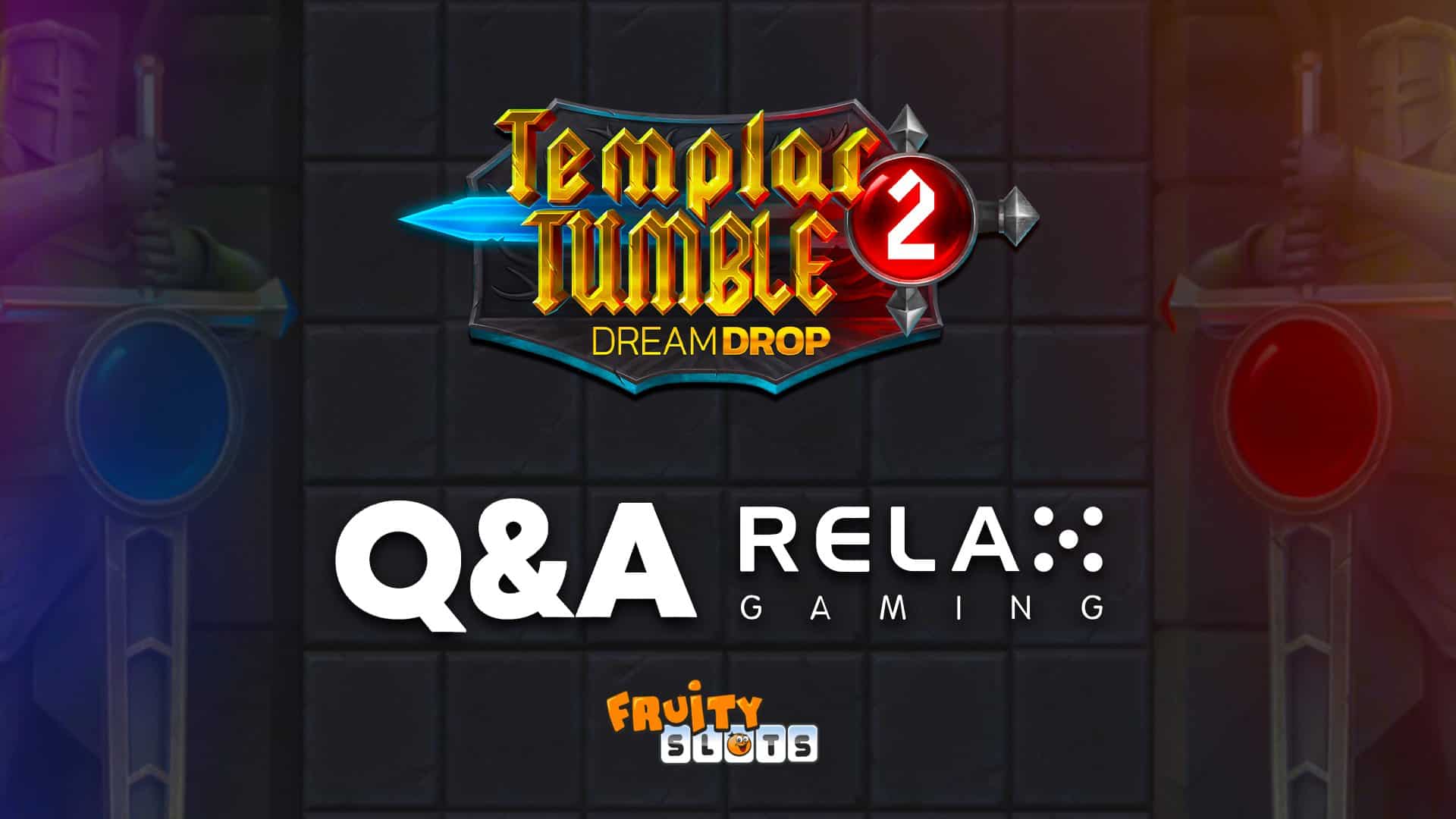 In this interview, we spoke to the Product Owner for Templar Tumble 2 Dream Drop, Zach Pisani.
Templar Tumble 2 Dream Drop joins the series as the 2nd in the Tumble Series to inherit the amazing Dream Drop Jackpots Mechanic!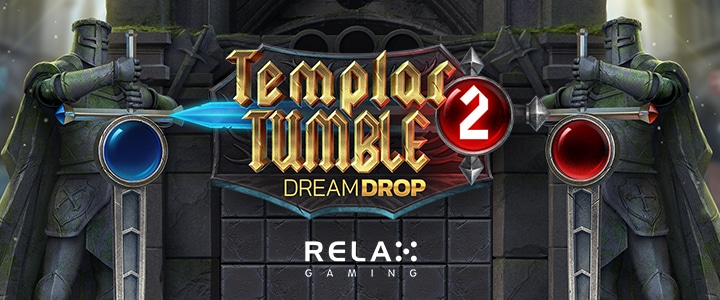 Dream Drop Jackpots has recently made 1 million winners what does this mean for Relax?
Relax set out to make frequent jackpot winners and we sure have done that! The Dream Drop Jackpots series has seen great success applied to new and exciting games, and knowing that we have made so many jackpot winners is fantastic. The Dream Drop mechanic has been a hit since its initial release with Temple Tumble 2 and most recently with Templar Tumble 2, and we think it will continue on its upward trajectory well into the future; offering life-changing jackpot wins on top of exciting new mechanics!
In your opinion, what is the feature that keeps Templar Tumble at the top of Relax Gaming's performance lists?
The mystery symbol feature was a hit in the original so we wanted to create something around it which provided even more 'big win' potential. Introducing the ability to level up mystery symbols in a way that adds more of them to the reels, accompanied by the win multiplier, certainly helped us achieve this.
The aim of the game is simple: win on the marked blockers to improve features, this makes it a fairly easy game to follow, which is always a priority for us when making games. Combine this core game with the Dream Drop Jackpot functionality and there are plenty of reasons to imagine that Templar Tumble 2 can continue to be a great success.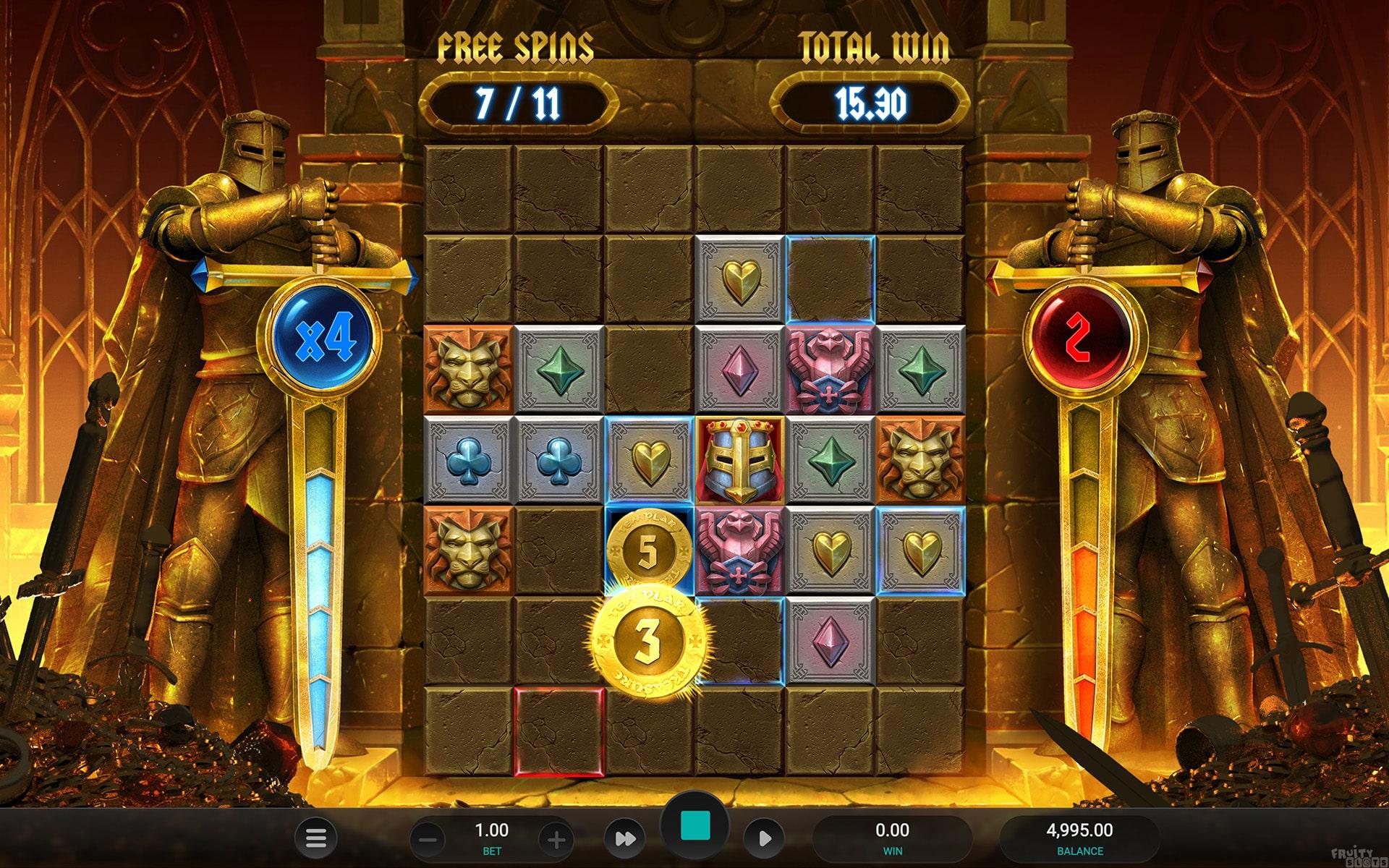 How do you go about merging the Dream Drop Jackpots mechanic with the original game? Do you think it will be a bigger success as a combination?
We aim to create jackpot games that play off the mechanic of the foundation game in order to deliver a seamless experience. In Templar Tumble 2's case, we saw the Tumble mechanic of cascading symbols as an opportunity to use our pyramid jackpot format, the result was a perfect fit. We have a suite of versatile jackpot games that can be used for different slots and we often create bespoke formats as well, we believe this will keep Dream Drop Jackpot titles fresh for years to come.
I believe that fusing the Dream Drop Jackpots mechanic with our games broadens its appeal amongst players. As mentioned, we have recently made 1 million individual jackpot winners, so the chance to win a life-changing jackpot on top of the huge win potential already vested in the game makes for a truly thrilling experience.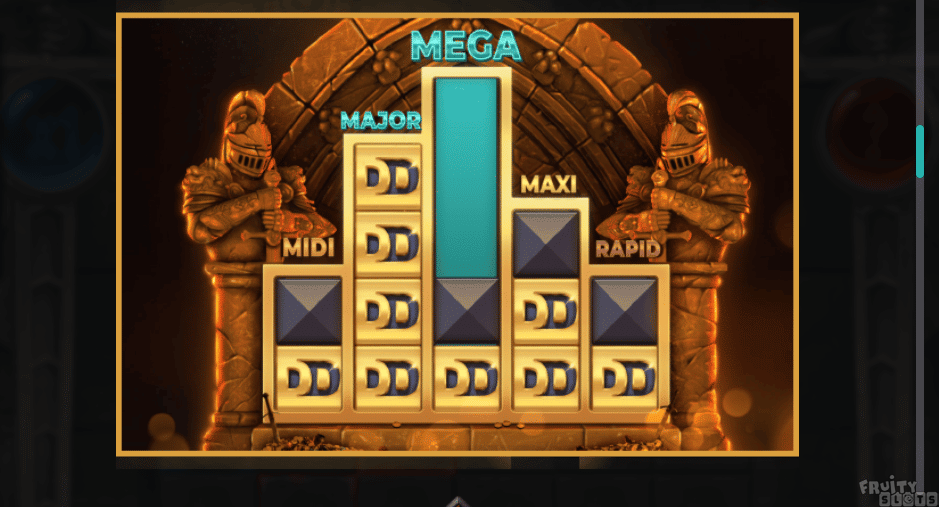 The Fruity Slots Score
We're huge fans already of Templar Tumble 2 Dream Drop, having tested it thoroughly ourselves when we did a review.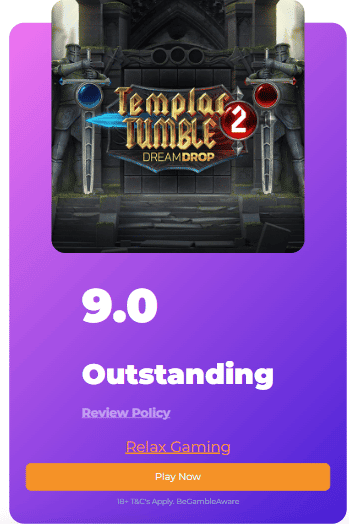 "Overall, it's a fine successor to Templar Tumble, and a proud addition to the Tumble series overall. We'd even go as far as to say that it's the best yet."
Check out our Templar Tumble 2 Dream Drop Review here