Introduction to Stakelogic's Exciting Spin-To-Win Progressive Jackpot
Mark Bowley
posted 17/02/2023
If you're a casino enthusiast like we are, then you've probably heard of Stakelogic. Their state-of-the-art casino games are notorious thanks to a team of industry professionals intent on living by their 'Think Bigger' slogan, and their quest to innovate and revolutionise gaming took another huge step with the release of their exciting new 'Spin-To-Win' progressive jackpot system.
What is Spin To Win?
Spin to Win is Stakelogic's new and exciting progressive jackpot system with 2 mega-money wheels hosted by real people in a live studio.
In an industry-first, Stakelogic has taken steps to seamlessly integrate a live jackpot system into their existing catalogue of games, and future slots will also benefit from this exciting new integration.
We've seen many progressive jackpot systems in our time, but all of them are looking rather primitive in comparison to Stakelogic's bold new offering.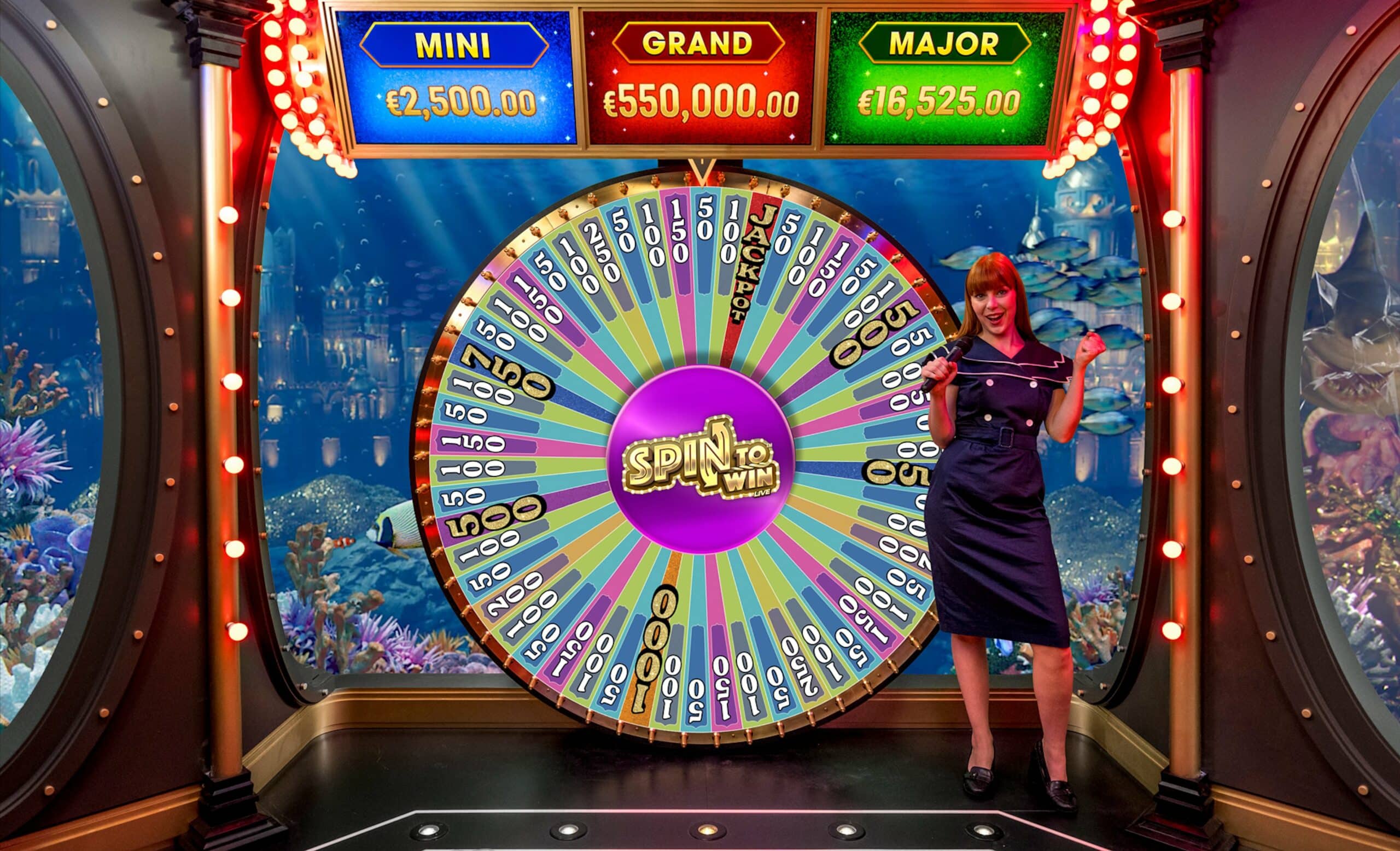 How Does Spin To Win Work?
Spin-To-Win is integral to some of the Stakelogic games that you know and love already. No additional input is needed by the user with a chance to win just by playing Stakelogic Slots with a Spin-To-Win integration.
The jackpot contribution from players is 1% of the initial bet, and when it's triggered, it automatically switches the player to a Stakelogic Live Studio for a chance at money prizes, or to work their way up to the second wheel for huge Jackpots.
The Spin-To-Win jackpot feature is a plug-and-play mechanic within Stakelogic's own slot environment, so there's no development required from casino operators!
Q&A With Richard Walker from Stakelogic
Thanks for Talking to us Richard Walker. A live Jackpot Studio is a first for Stakelogic, and perhaps even an industry first considering its live element.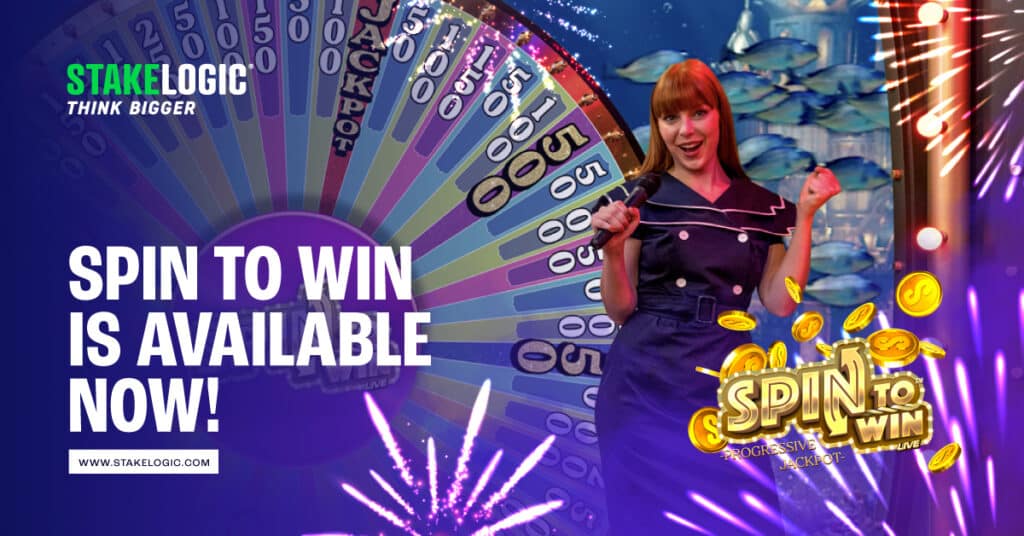 What drove Stakelogic to consider a Live Jackpot instead of a conventional one?
We are always looking for new and innovative ways to bring entertainment to the players and  with the recent launch of our new live casino, we felt that this was a perfect fit to bring something unique to the market and bring a personal touch to our progressive jackpots
————————————————————————————————————————–
How difficult was it to piece together Spin To Win considering this live element? What sort of challenges did you face along the way? 
I certainly can't say that this was an easy solution to develop but with our highly skilled development and product teams, we were able to overcome any obstacle that we faced.
One challenge we encountered was, that due to the frequency of the jackpot hits, this would cause a queue of players to wait for their spin. To fix this we implemented a methodical approach in an interactive way, by adding real-time countdowns for active waiting players. If you players don't want to wait, we gave them the possibility to exit the stream and just simply get the accredited winnings to their account.
————————————————————————————————————————–
At the time of writing Spin-To-Win isn't available at every casino that hosts your games. Is the end goal to make Spin-To-Win available at all Stakelogic Casinos? Or only where you feel it fits?
We definitely want to have Spin to Win available for all casinos and we are also working with our clients to have localized market-specific jackpots.
————————————————————————————————————————–
What sort of prizes might players be looking at for the Mini, Major and Grand Jackpots? 
For the Mini jackpot we start at €1,000 but we see the most wins for players over €5,000.
The Major jackpot starts at €5,000 and we are seeing players win over €15,000.
The Grand jackpot starts at €100,000 and was recently won at €125,000.
All the jackpot triggers are random and can easily grow to large amounts. One day we would like to see the Grand jackpot total be over 1 million for a fantastic win for one lucky player!
————————————————————————————————————————–
Do you feel as if Spin-To-Win is a game-changer in terms of progressive jackpots? Some other providers may be looking to you in envy for making such waves with an innovative take on an old idea.
We definitely feel that we have changed the game for jackpots. Having live presenters rather than just a RNG wheel, makes a real difference in player experience and trust.
We are continuing to make the Live progressive jackpot even better for our casinos and their players, so stay tuned and watch this space for our new features coming in the near future!
————————————————————————————————————————–
Do you think your slots will be built around Spin-To-Win, or will as much love be given to make each of your games equally as enticing on their own?
Spin to Win is a unique and exciting feature adding excitement to our slots, we are continuing to provide the best and most innovative slots and mechanics as we always have. Each slot is developed to give our casinos and players the best in market experience and this will not change.