Q&A With Realistic Games!
Mark Bowley
posted 20/03/2023
Congratulations on your most recent release Chilli Master, can you tell us more about this slot and what players can expect from it?
Chilli Master was our first game launched in 2023 and continues in the exciting new direction we have taken with our game development. The slot is built around a Mexican food theme with avocados, tacos and burritos being the highest-paying symbols. These sit on a colourful 5×3 reel layout in front of a vibrant backdrop depicting a Mexican market. The tasty, big-paying symbols are joined by a wild which substitutes all other symbols except the scatter, making it easier for players to create wins across the slot's 20 paylines.
The slot has appealed to a multitude of fans from those seeking big wins, thanks to the exciting maths model (yes, maths, at least in slots, can be exciting!) that offers high volatility to players. This means that when wins are gained, they are typically higher in value than a medium or lower volatility title. This is encapsulated best for those lucky enough to hit the max win which can award 6,500x! Players that enjoy vibrant visuals are also drawn to the game and those who enjoy a crescendo of excitement with multiple features working in tandem to deliver thrilling gameplay adore the slot.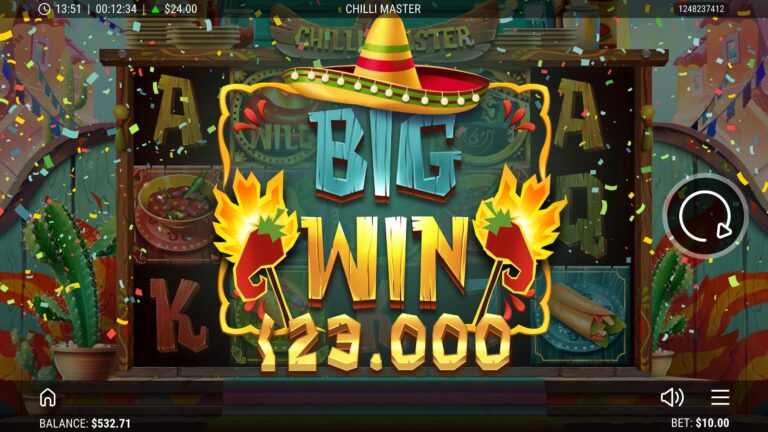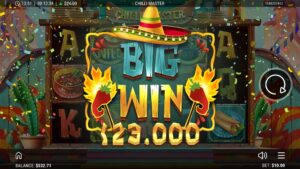 Could you elaborate more about the free spins round present within Chilli Master?
The fiery bonus in Chilli Master is awarded for landing at least three scatter symbols in the base game which unlocks 12 free spins, however, players can be awarded up to 20 spins for landing more scatters. Here, an unlimited multiplier feature has been added to the high-intensity action already offered in the base game.
Each wild landed in the bonus round helps players create extra wins but now also adds an incrementally increasing 1x multiplier to the free spins round creating a climax of excitement throughout the spins. This is further built upon by the ability to retrigger the bonus, granting more spins and even more opportunities to further increase the unlimited multiplier. It has been a pleasure to see just how high on the Scoville scale some players have managed to build this multiplier!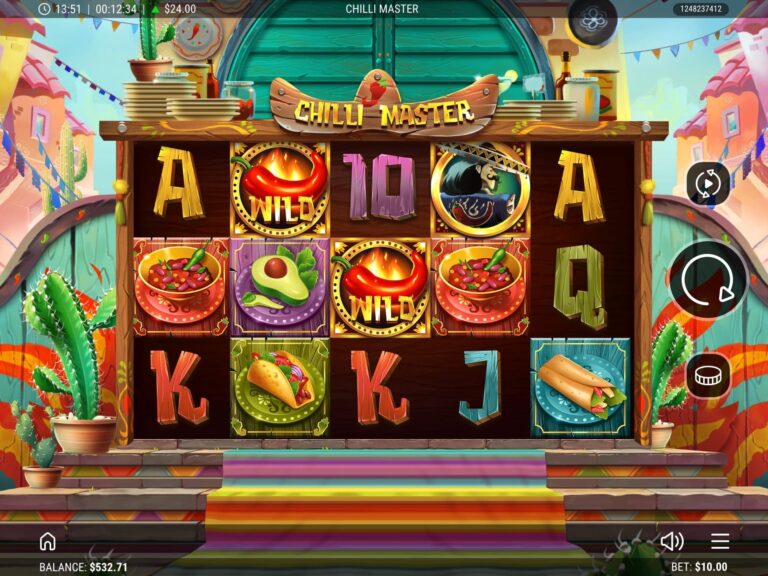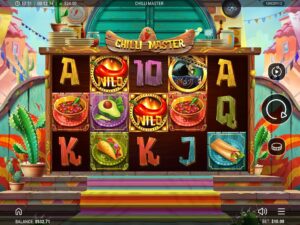 You mentioned that game development at Realistic has been heading in a new direction, can you tell us more about this?
Slot enthusiasts who have enjoyed our content for a while will no doubt be aware of our history of creating titles with a retro feel inspired by the land-based casino and AWP titles. We thoroughly enjoyed creating these slots; they certainly have their place in the market, but over the past few years, we have refocused our talents. We now aim to continue building enjoyable, engaging and memorable titles whilst having a more feature-rich, contemporary focus.
This has been spurred on by the immense success of last year's hit games Book of Charms and Gorilla Riches. These provided players with unrivalled engagement mechanics with Book of Charms specifically being a real hit with players and boasting the ability to award over 165 free spins in the bonus! Our slots now have more dynamic features to enjoy along with a focus on presentational quality.
You're a UK company that is making big strides around the world, do you find players have different tastes in different markets?
You are correct, our roots began in the UK and because of that, our titles can be found across a huge selection of prominent UK casinos. As we have grown in prominence, we have also been exploring new markets, players in Romania will have access to our titles for the first time in the coming weeks! We are also well-established in the Nordics and Germany along with many other European markets.
In terms of market differentiators, from a player's perspective, one thing always reigns supreme – entertainment – and all our slots focus on this. However, there are some nuances when looking at certain markets, for example, Romanian players typically lean more towards a traditional land-based style of game as opposed to the high-octane thrills offered by some of our titles. With a portfolio of slots spanning over a decade of game creation, there is something for every player's taste to be found from Realistic.
Given this new direction for your titles, what do players have to look forward to throughout the rest of the year?
The coming months are filled with exciting titles and features from Realistic Games. On the horizon, we have a new version of Keno that provides a twist on the classic bingo concept. Our next slot is a fishing game called Catch 22, which I'm sure will hook many players with a unique take on the collection of instant cash prizes that will reinvigorate the genre. Following that we will be tackling a ninja-themed title, Shinobi Moon and then enjoying some medieval action in Fortune Fortress.
In all of these upcoming slots, players can look forward to the same style of dynamic features found in Chilli Master – we've raised the bar on engaging gameplay and presentation and it's here to stay!