Q&A With Gaming Realms!
Mark Bowley
posted 09/08/2023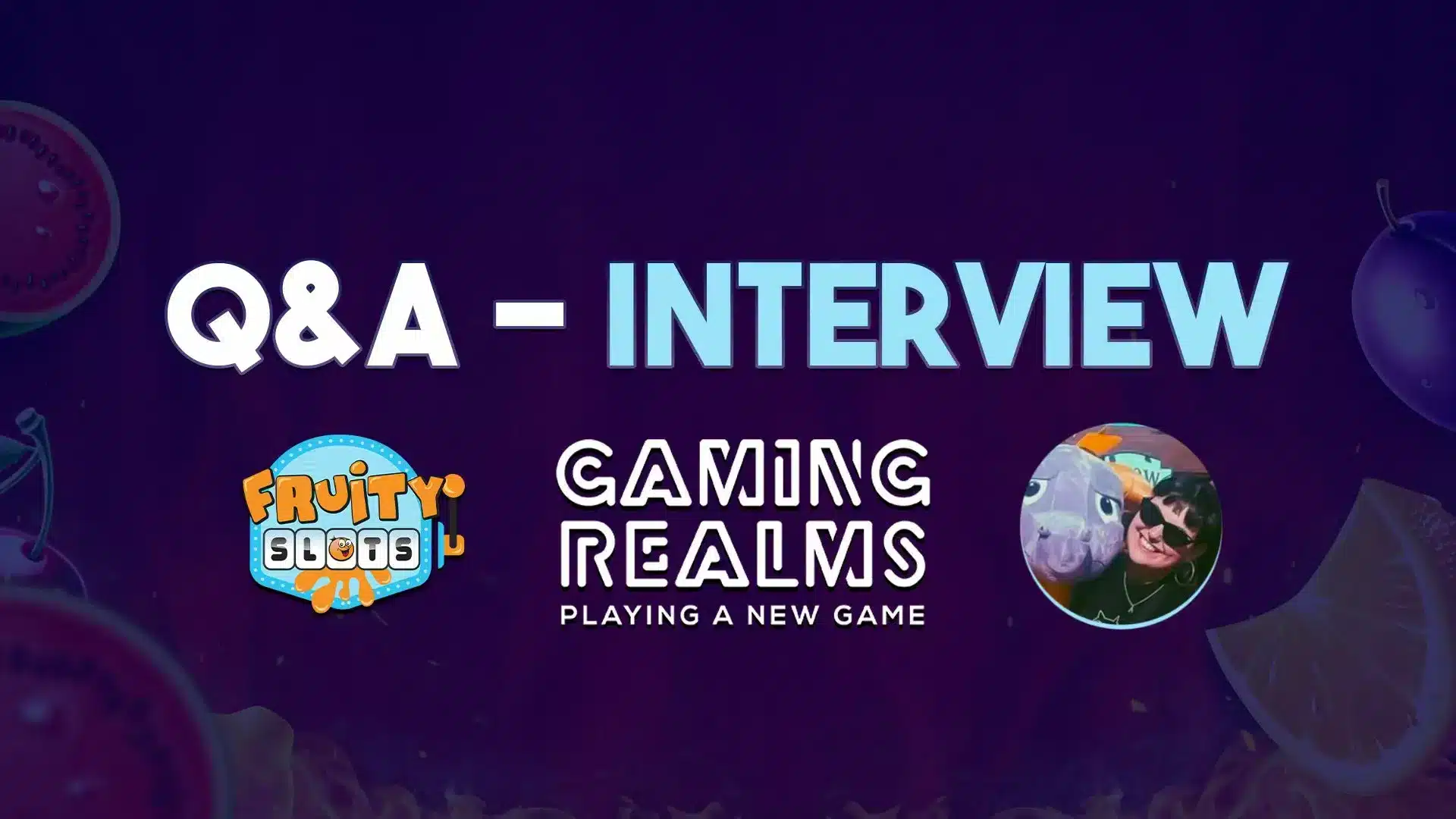 Creators of the ever-popular Slingo genre of games, we spoke to Ayla Uzunhasan, Content Marketing Manager at Gaming Realms, about the provider's upcoming roadmap, some of its recent hits and which players find themselves drawn to the revolutionary gameplay offered by Slingo.
Slingo's Cosmic Clusters is your next thrilling release, can you tell us more about this title?
Slingo's Cosmic Clusters blends our popular Slingo mechanic with gameplay more commonly associated with traditional slot titles to deliver a transformative experience packaged in a fun and colourful space theme. Played across 5×4 reels, players will be matching adjacent combinations of four or more vibrant aliens to be awarded a win. All winning clusters created are removed from play, causing a cascade of new symbols to fall onto the gameboard which can go on to award subsequent wins!
These monster icons are joined by random numbers also present on the reels. If these numbers align with those situated above the gameboard, its position is marked and a full line of these marked symbols is required to create a Slingo. The more Slingos created, the more free spins are awarded to lucky players.
We have built upon some of the core components players know and love about our Slingo games and added in some exciting tumbling slot gameplay to appeal to a broad demographic. Get ready to match monsters when Slingo's Cosmic Clusters launches on August 24.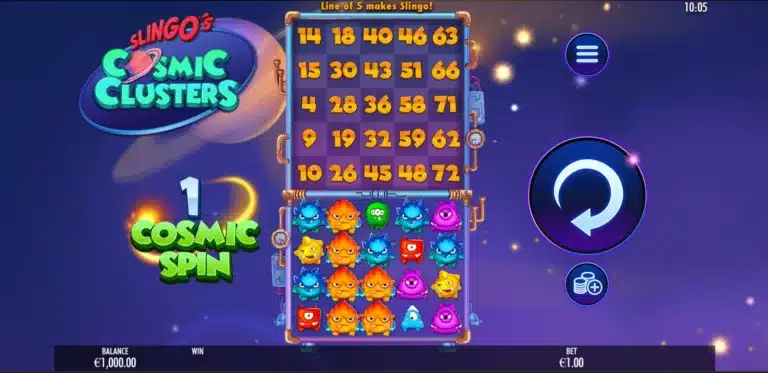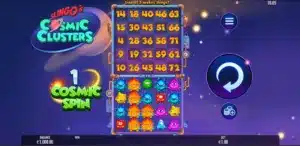 We have discussed the base game available in this exciting release but what does the free spins round of Slingo's Cosmic Clusters have in store for players?
Creating multiple Slingo lines of marked numbers will see players blast off into our thrilling bonus round. Here, the gameboard where the base game takes place and the board containing numbers that must be matched converge to create a huge 9×5 grid.
This is a record size for one of our gameboards which means players can more easily create matching clusters of symbols. Equally, with more space to create wins, these clusters can grow much larger and be made up of more monsters which further increases the slot's winning potential!
Outside of Slingo's Cosmic Clusters, you recently launched Slingo Piggy Bank and Slingo Money Train can you tell us more about these releases?
Slingo Piggy Bank has been built with risk and reward factors in mind which empower player choice and decision-making. Aligning more heavily with other Slingo titles in our vast portfolio, here players will unlock Slingo lines by revealing matching numbers or wilds and super wilds. This makes strategy a focal point as players must choose what numbers on the grid to mark in order to gain more Slingo lines.
In the bonus, players must pick between four mystery prizes multiple times with this feature being further built upon after the conclusion of the bonus where they can win even more picks for choosing a mystery retrigger option.
Slingo Money Train is a combination of Relax Gaming's smash hit Money Train™ title with our innovative Slingo mechanic which together creates a title that has mass market appeal. Fans of the Slingo franchise will recognise familiar mechanics whilst the slot simultaneously offers transformative experiences for players who enjoy the Money Train™ series.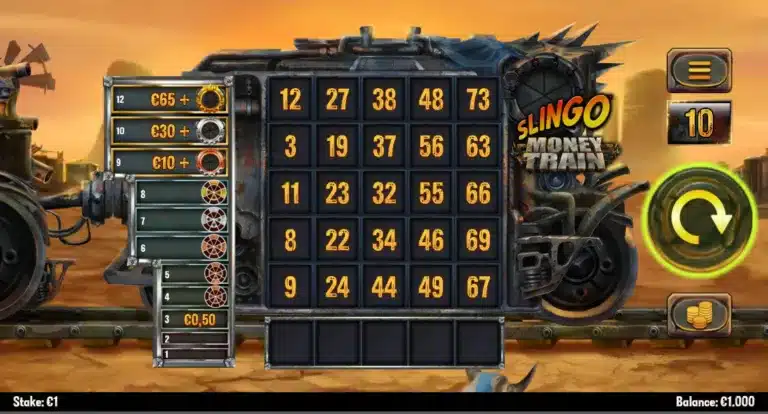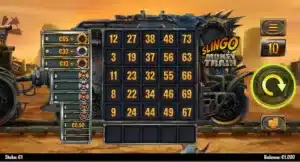 Slingo is a completely original concept – does this affect who plays your titles?
Our player base is made up of a variety of different demographics who enjoy the direct decision-making opportunities provided to them through our games. We certainly have a lot more female players than more traditional slot games which typically have a predominantly male player base.
However, by creating titles with established brands like Relax Gaming for the release of Slingo Money Train, IGT with Slingo Cleopatra and even joining forces with the Discovery channel for Slingo Deadliest Catch, our fans come from a huge variety of backgrounds and enjoy our titles for several different reasons.
Whether it's the incrementally increasing rewards offered by our prize ladders, the blending of strategy with slots, along with the personalisation provided by decisions such as where to place a wild, when to gamble for more spins etc. Equally, many players simply enjoy the original fun mechanics that differentiate their play sessions and add variety outside of more traditional slots.
What else should players be expecting from Gaming Realms throughout the remainder of the year?
This year we will of course be delivering more innovation by expanding our exciting catalogue of games along with increasing where players can find our titles by partnering with numerous new casinos. Additionally, this year Slingo fans should brace themselves for some retro arcade action as we have been working on Slingo Tetris and Slingo Space Invaders!
Building slots from two of the most popular video games ever created has been a fun challenge. Players of course have a preconceived idea about the gameplay these collaborations should pay homage to and delivering this has been a great experience. Developing these soon-to-be-released titles and combining the classic gameplay, aesthetic and well-renowned themes with our Slingo format has produced two retro hits that you can expect to be released in the coming months.