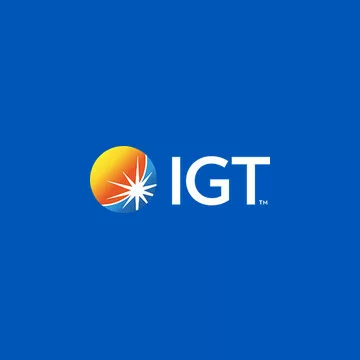 IGT Game Technology
IGT Game Technology, standing as a stalwart in the gaming industry, is a global leader in providing innovative gaming solutions. With a rich history dating back to the 1970s, International Game Technology (IGT) has consistently pushed the boundaries of gaming technology, earning a reputation for delivering cutting-edge products and engaging gaming experiences.
Overview
IGT operates as a multinational gaming company, with its headquarters in London, UK, and offices spanning across the globe. The company's primary focus is on the development and distribution of a wide range of gaming products, encompassing slot machines, gaming terminals, lottery systems, and online gaming platforms. Known for their commitment to quality and innovation, IGT has become a trusted name in the casino and gaming industry.
Innovation and Technology
At the heart of IGT's success lies its dedication to technological advancements in gaming. The company invests heavily in research and development, consistently introducing state-of-the-art technologies to enhance player experiences. From the introduction of video poker in the 1980s to the latest advancements in online gaming, IGT has been a pioneer in shaping the trajectory of the gaming landscape.
Notable Products
IGT's diverse product portfolio includes a wide array of gaming solutions. The company is renowned for its slot machines, a cornerstone of its offerings. IGT's slot machines are characterized by cutting-edge graphics, engaging themes, and innovative features that captivate players. The company's commitment to adapting to changing preferences is evident in its transition to online gaming, where IGT continues to excel with a variety of digital offerings.
Famous Slot Games
IGT has produced a myriad of iconic slot games that have left an indelible mark on the industry. One such game is "Wheel of Fortune," a household name that originated as a popular television show. The slot adaptation of this classic game show has become synonymous with IGT's commitment to creating immersive and entertaining experiences.
Another notable title is "Cleopatra," a game that has achieved legendary status in the slot gaming world. Set against the backdrop of ancient Egypt, Cleopatra boasts stunning visuals, engaging gameplay, and the allure of its progressive jackpot, making it a favorite among players worldwide.
Global Impact
IGT's influence extends far beyond the gaming floors of casinos. The company has been a major player in the global lottery industry, providing lottery systems and services to numerous countries. This extensive reach has solidified IGT's position as a key contributor to the broader gaming ecosystem.
Online Gaming Presence
Recognizing the growing significance of online gaming, IGT has successfully transitioned its expertise to the digital realm. The company's online gaming platform offers a diverse selection of games, including digital adaptations of their popular land-based titles and exclusive online-only releases. This strategic move has allowed IGT to cater to a broader audience, embracing the evolving preferences of modern gamers.
Conclusion
In conclusion, IGT Game Technology stands as a formidable force in the gaming industry, seamlessly blending a rich history with a forward-thinking approach. From pioneering slot machines to embracing the digital age with online gaming solutions, IGT continues to shape the landscape of gaming, consistently delivering experiences that captivate players around the world. As the gaming industry evolves, IGT remains at the forefront, a testament to its enduring commitment to innovation and excellence.