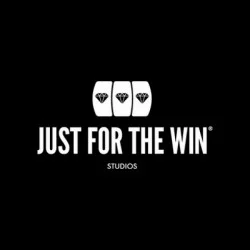 Just For The Win Slots
Just For The Win brings a commitment to innovation and quality to the forefront of the gaming industry. Their diverse portfolio showcases exceptional titles that captivate players with immersive themes and innovative features. Let's delve into some of their standout games.
Fruity Score
Bonus Frequency

8

Playability

9

Volatility

7

Usability

8

Innovation

5

Volume of Games

8
Sherlock & Moriarty WowPot
In Sherlock & Moriarty WowPot, players are thrust into a world of mystery and intrigue. The game not only captures the essence of the legendary detective and his arch-nemesis but also includes the WowPot jackpot, adding an extra layer of excitement. With captivating visuals and innovative features, Just For The Win invites players to unravel mysteries while chasing potentially life-changing wins.
Elven Gold
Elven Gold takes players on an enchanting journey through mystical realms. The game's intricate design and magical atmosphere create an immersive experience, where players can discover the treasures hidden within the elven kingdom. Just For The Win's attention to detail and innovative gameplay features make Elven Gold a standout title in their diverse portfolio.
Odin's Riches
Odin's Riches invites players to the realm of Norse mythology, where the mighty Odin reigns supreme. The game's dynamic grid and cascading reels add a unique twist to traditional slot gameplay. With striking visuals and a range of features, including the Win Multiplier and Viking Wilds, Just For The Win delivers an epic Norse adventure that captures the essence of Odin's might.
Serengeti Gold
Serengeti Gold transports players to the heart of the African savannah for a safari adventure. The game features stunning wildlife symbols and an engaging soundtrack that brings the wilderness to life. Just For The Win's innovative HyperHold feature adds an extra layer of excitement, creating a captivating and rewarding safari experience where players can chase big wins against the backdrop of the Serengeti.
In summary, Just For The Win continues to impress with its dedication to crafting gaming excellence. Each title in their portfolio, from solving mysteries with Sherlock to exploring mystical realms with elves, venturing into Norse mythology, and embarking on a safari adventure, reflects Just For The Win's commitment to delivering innovative and captivating gaming experiences. With a diverse range of themes and features, Just For The Win invites players to immerse themselves in worlds of excitement and possibility.