Nolimit City Q&A
Mark Bowley
posted 15/10/2021
We Spoke to Per Lindheimer, a product owner at Nolimit City about their latest slots, ideas, vision and more! Nolimit City are a team of experienced industry professionals and the brains behind some of the most popular mechanics and slots.

Q: Nolimit City has grown exponentially over the past few years, and you can see the evolution very clearly when looking at early games. xNudge, xWays, xBomb and others like infectious xWays has changed the way people see your slots.
Do you see yourself ever straying away from these proven features? Or will you build upon them as you've successfully done so far?
These features have become our brand in way. We'll keep on working with these mechanics because the features we've made so far are quite diverse – Mental is a prime example. We can do so much in terms of variety with the same mechanics.
'We want to progress to make some more mechanics in the future too as we strive to do something new and intriguing.'
Q: Since you've mentioned Mental. This slot is obviously Mental in more than one sense with an unsettling theme and mind-boggling gameplay. Was there a conscious effort to make the gameplay synonymous with the name of the game itself?
The game started from the name itself. We just thought 'Mental' would be a great name for a slot. The game being Mental was always a conscious decision, and it was built from there. There was a lot of inspiration from One Flew Over the Cuckoos Nest and Horror movies so to bring that all in and top it off with these mechanics it becomes mental.
'Mental really broke the rules. We want to be doing something new, and this is a perfect example of what Nolimit City is'
Q: Was Mental a hard decision for Nolimit City given its how 'edgy' it is compared to other slots?
We need to be conscious about what other people think, but at the same time we want to make great games. A game like Mental may be a bit rough and it may not fit with every brand, but the harder part about making a game like this was the regulatory standards. If regulators don't pass the game, then the game can't reach an entire market. We did have to adapt a few things like graphical elements and presentation, but the games are for mature audiences after all.
Q: Few would have dared to venture into the world that Mental portrays. Do you think there will ever be anything as shocking as Mental from Nolimit City? Are the light-hearted days of Bonus Bunnies long gone?
If you go back to Tombstone it was very scaled down and simple, and it wasn't a horror movie or horrific in any sense of the word. It's sort of progressed in a way comparable to Batman in a sense. If you look at the older movies compared to now there's been a sort of shift to a darker tone. Why not bring that into slots?
I think if we look back at our portfolio we've always tried new things, and we've tried to be more risky. We think players like it more, and so do we, so we"ve steered more in that direction. We've seen that the colourful Bonus Bunnies type slot isn't really for our audience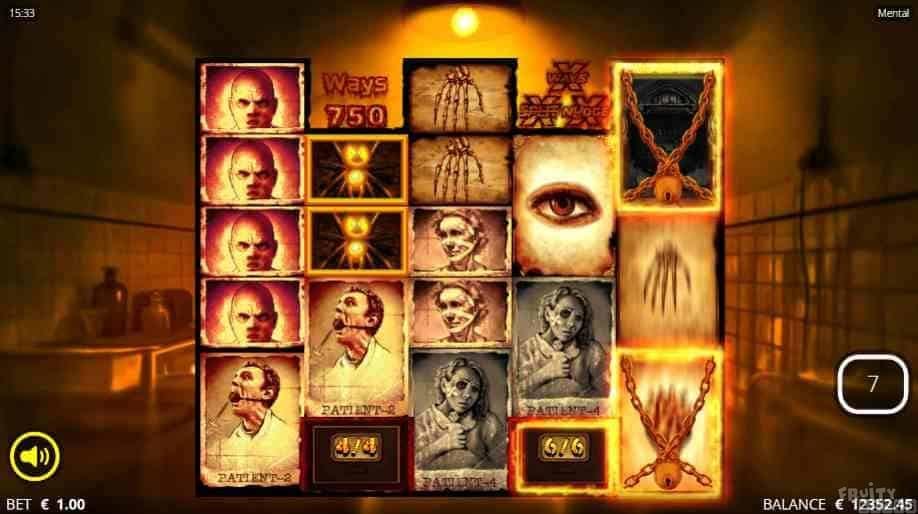 Q: Sometimes you come up with designs that are absolutely hilarious. East Coast vs West Coast shows all of the presidential figures entwined with a gangland theme, and the pandemic style influence of xWays Hoarder xSplit and the infamous Karen never fails to amuse. Do you think a humorous outlook on things is an important factor in a world where everyone seems to take things seriously?
You can't look at life too seriously, and you shouldn't do that when you play slots because it is entertaining. Adding these kinds of humorous themes to topics that are sometimes seen as serious matters really takes the edge off.
Q: We think Nolimit City slots and their design and sounds are superb. What title do you think the turning point for Nolimit City was in the design aspect?
In terms of design I think the game that really pushed us into popularity was Punk Rocker in both theme and design. It really created something special especially in the streaming space where big wins happened and the whole chat started typing 'London Calling'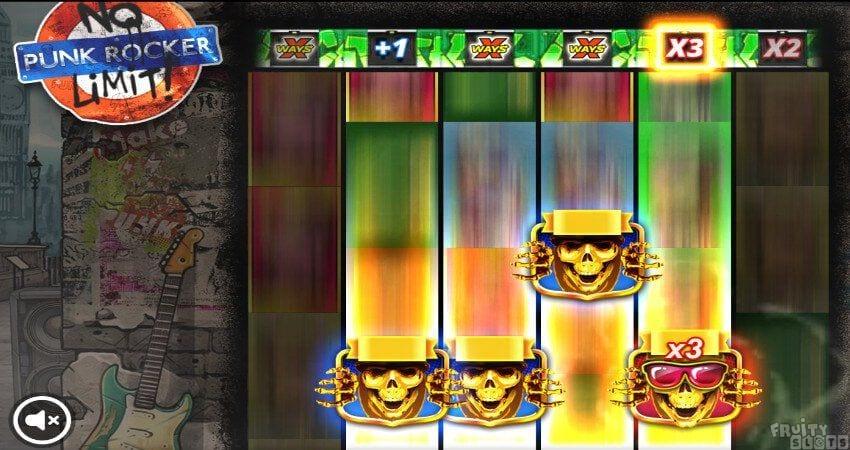 Q: How would you describe Nolimit City's relationship with streamers? The way in which games are marketed has certainly evolved since streaming began
I've always been a viewer on YouTube or Twitch, and I find it extremely fun to watch the games and see the reactions of the Streamers and the chat. From a marketing perspective streaming is great for us. A viewer can get the chance to see the game and understand how it works and its potential before playing it themselves, which is awesome.
Q: Do you see a difference in games that are popular among those that watch streamers and those who dont?
It's hard to say. There is definitely a correlation between popular games on stream and in general, but we don't know whether its the streamer that drives the popularity of the game of it its just a great game.
Q: Moving on to your newest slot, Das xBoot… What was the idea behind this one? It feels like others retreat to the safety of time-worn themes while Nolimit City dreams up completely unique ideas
We always push out hundreds of ideas and game names when something just seems fun. Then we'll iterate the name until we come up with a final name, and then a mechanic that we think will work with the game. Sometimes the concept and the finished product are completely different when we consider all of the different ideas, the changes we want to make to them and the mechanics we include.
Q: Das xBoot feels a little less volatile than Other releases. We wouldn't exactly call Das xBoot low volatility by any means, but it feels significantly more forgiving than the aforementioned titles. Is this the case?
I suppose it depends on which game you compare it to. It's definitely less volatile than some of our latest releases like San Quentin and Mental. Das xBoot is pretty high on the volatility scale, but it's still far from Mental.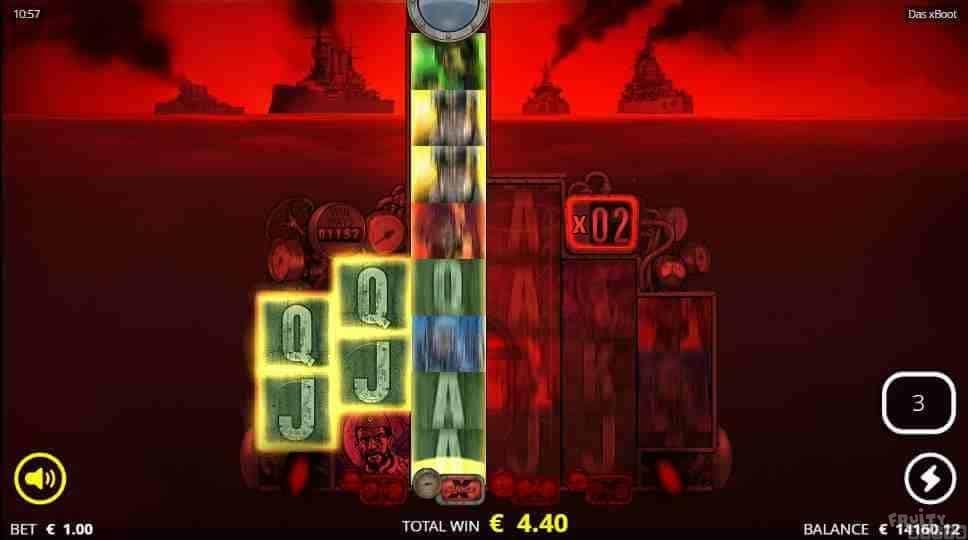 Q: One thing that really stands out for us with Nolimit City games is how truthful you are about the maximum winning potential. We're all very aware that some providers state a maximum theoretical win, but more often than not they fail to materialise. San Quentin, Fire in the Hole, and many others have proven mere days after their release that this figure isn't just a theoretical win. How important is it to Nolimit City to be realistic with their statistics?
I think the difference with us is that our games can theoretically go way above the maximum win caps that we set. It's not like slots that you saw a few years ago where the maximum win is only theoretical.
Q: Non UK Players still love Nolimit City games, but they can't buy the bonus like those within jurisdictions that allow bonus buys can. What is the hit ratio like for a 5 Scatter bonus without a buy?
It's very rare. Most of the games we design with sort of standard hit ratios for standard bonuses, but naturally, 4 scatters or 5 scatters are tremendously hard to hit in comparison. What we tend to do in our slots is to make sure that you can progress to the higher bonuses within the standard bonuses.
Q: To summarise, if you could sum up Nolimit City in a couple of words, what would they be?
Product, Excitement and Fun. That's Nolimit City!
Thanks so much for your time Per we really appreciate you taking the time to talk to us!