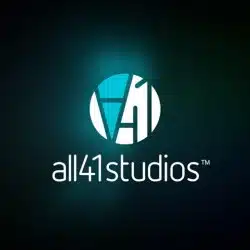 All41 Studios Review
All41 Studios joined Microgaming in 2019 as one of their independent game builders, but who are they? and what have they produced so far? In this review, we'll talk about All41 Studios and their slots.
Fruity Score
Bonus Frequency

8

Usability

8

Innovation

8
All41 Studios Overview
Estonia based game developer All41 Studios is an exclusive Microgaming Studio who started their iGaming journey in 2018 with their first slot, Le Kaffee Bar.
All41Studios have made their mark with a catalogue of slots that showcases their considerable talent with unique concepts and concepts that offer an alternative to some of the most popular slots around.
All41 Studios we're quickly snapped up by Microgaming to join as one of their independent developers in 2019, which proved to be mutually beneficial to both Microgaming and All41 Studios. Describing them as having a unique personality and expertise, Microgaming were excited to add All41 Studios to their global network of independent development studios, and their uniqueness served to diversify the content that Microgaming could deliver to operators. 
Of course, All41 Studios benefited from this deal also. Working with Microgaming gives All41 Studio games significant exposure as the deal allowed All41 Studios to be delivered to operators who already implement Microgaming instalments to their platform. 
There's a good chance you might have seen one or two All41 Studio slots already, and you may even have a story to tell about your own experience with some of the highly capable All41 Studio games. 
All41 Studios  – Best Slots
All41 Studios doesn't exactly have an extensive portfolio as a relatively young developer, but what they do have has shown promise so far. They've utilised a number of different mechanics in their games, including Megaways, Nobleways, Hyper Clusters and Hyper Hold. 
Let's explore some of their enthralling titles 
Alchemy Fortunes
All41 Studios looked to stir up a potion in their mystical Alchemy Fortunes with a slot that looked to contend with the fiercely competitive grid format slot. 
All41 Studio's premiere into the grid slot world was done in style with a magic potion meter that held features like Potion Swap, Summon Wilds, Gem Crush, Alchemy of Wilds and Fortune Free Spins. 
The maximum win in Alchemy Fortunes was 1,100x in a single spin, which made this slot a very attractive prospect. 
For their first-ever foray into this type of slot, it wasn't bad at all. We'd love to see more like this from All41 Studios, and we're sure we will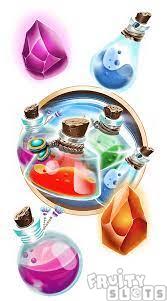 Electric Avenue
Electric Avenue was a slot that had some very similar gameplay to the renowned Danger: High Voltage, but with a vastly different theme. 
Electric Avenue took you back to a neon-lit era in 80's Malibu. Camcorders, shutter glasses and Rubiks Cubes all present, Electric Avenue would certainly be a throwback for anyone that thrived and jived in 80's nightlife. 
Electric Avenue was a fierce game with formidable potential, but credit for the gameplay has to go to Big Time Gaming for thinking of it originally. Electric Spins would take a random symbol and turn it Wild if it landed within the box, and Neon Spins featured a multiplier wheel up to 55x. 
Despite its blatantly obvious inspiration, Electric Avenue still proves to be a very enjoyable slot, and a viable alternative to Danger if you prefer a theme with more vigour.

Shamrock Holmes Megaways 
Shamrock Homles Megaways from All41 Studios took us to a world where Sherlock met Shamrock in their first-ever Megaways title. 
Shamrock Holmes Megaways offered some classic Megaways action with twists like Re-spins with guaranteed minimum ways and Free Spins. 
Shamrock Holmes wasn't the most inventive title, but making that happen with a Megaways Slot has proved to be difficult. Overall, for their first Megaways title, it was a good one.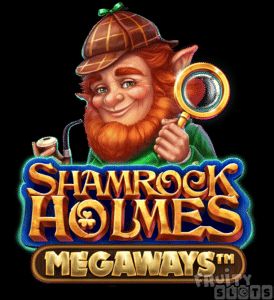 All41 Studios Availability 
One of the key benefits of being under the Microgaming umbrella is how widely available All41 Studios slots are as a result. 
All41 Studios launched exclusively with GVC group brands for 3 weeks when they first joined Microgaming, but now their content is available on any of Microgaming's operators. 
Microgaming supply 800+ of the world's leading gaming brands, so you'll find All41 Studios slots at places like LeoVegas, Mr Green, UniBet, William Hill, Casumo and many, many more. 
Creativity
All41 Studios are still relatively youthful compared to other seasoned developers out there, so we're open-minded about what the future holds in terms of new and innovative concepts from the developer. Thus far, we've seen a fair few offerings that have some originality, and a lot of others that adopt mechanics created elsewhere. 
In terms of creativity in other aspects like design, All41 Studios have impressed so far. 
We'd love to see more from the provider in terms of innovative ideas, and we're sure that they'll build upon things like Nobleways to do just that. 
Useability
The useability of All41 Studios slots is superb. Everything you need is laid out in plain sight for ease of use, and the paytables are extremely informative. 
It doesn't take a lot to discourage a slot player away from a game, and a bad user interface could be the decider on whether a player stays or takes their business elsewhere. Thankfully, there are no complaints at all around the useability of All41 Slots. 
All41 Studios – What Else?
All41 Studios have come a long way since Le Kaffe Bar, and even that was nominated for an award.
Going forward, All41 Studios are definitely ones to watch. It's undeniable that their selection of slots so far has gripped players, and we're sure that we'll see even more from them as their journey unfolds. You can tell that All41 Studios carefully nurture their slots with specific attention to detail, potential, playability and design, and we can't wait to see what else they come up with.