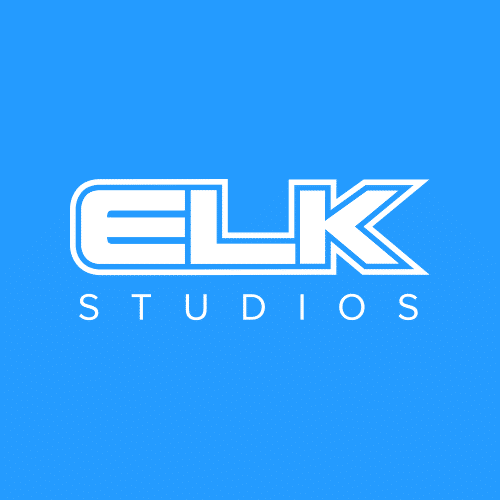 Elk Studio Review
Elk Studios is a 2012-founded software provider based in Sweden. They specialize in creating a few high-quality mobile games every year as opposed to diluting the market with plenty of low-quality slots.
That's an excellent way to win the casino's industry's trust. And so far, Elk seems to be in the right direction. They own fewer than 50 games yet have partnerships with hundreds of online casinos spread across 20+ countries.
Fruity Score
Bonus Frequency

8

Playability

8

Innovation

7
Elk Studios Overview
Mobile gaming is a hot topic in the casino space, and Elk Studios aims to capitalize on it as much as possible. But as mentioned, it is not in a hurry to flood the market with games. Instead, it operates at a gradual space, releasing a game after months of working on it.
Indeed, there is not a single game by Elk Studios with dated graphics. None of them crashes and produces glitches every time people play. That's because Elk Studios invests all it has when it comes to developing games.
You might be wondering if Elk has such amazing games, why isn't it the most famous software provider? It's a small, growing company and the industry leaders have been around for over two decades.

Elk Studios Slots Collection
Although the more than 40 slots Elk Studios have created to date are great in quality, some are more popular than others. Below is a roundup of the best-performing UK online slots from the company below.
Wild Toro – Most Popular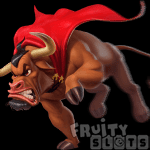 Wild Toro is arguably the most popular video slot from Elk Studios. Perhaps people love to watch videos of bulls and matadors. Or they like the 3D graphics, the 178 pay lines and the potential to win 1000x your stake.
Whatever the case, make no mistake of annoying Wild Toro. He's muscular, fierce and unafraid of humans. That said, he can also be generous. He provides free spins if he appears on three reels. Winning comes with triggering five rises, silver coins and orange symbols.
Route 777 – Best Classic Slot
Route 777 might not be a real road, but this retro-style slot has a real jackpot that pays up to 7000x your stake. All you need is to trigger the 777-crown symbol on all three reels. You also win by activating small amounts for activating cherries, lemons and bars. Perfect for us at Fruit slots!
What's more, this game lets you use one of three betting strategies hands-free. The first option is to increase the percentage of your bankroll. The second option raises your stake after five losses, whereas the third strategy increases your bets gradually after every loss. To spice up the gameplay, there's also a fortune wheel with more rewards.
Taco Brothers – Best Rated
From the onset, Taco Brothers sound like an entertaining game. Indeed, it's pretty thrilling as you join the Taco Brothers to fight the tyranny that is Captain Diaz. In case you're wondering, Diaz has outlawed the eating of tacos and intends to imprison everyone who does so much as prepares tacos.
Like many top-rated slots, Tacos Brothers is generous with free spins and winning features. The best paying symbols are Paso, Pepe, and Pico. Complete several more missions such as robbing local banks and you also score free spins to keep you playing the game. Watch all the top-rated slots online.
IO Slot – Best New Release (96% RTP)
Released last May, IO is a game based on the fourth moon of Jupiter: IO. It features an impressive payout rate of 96%, eight reels and 262,144 pay lines. Additionally, it pays out a maximum of 5000x your stake.
Why so many pay lines? They increase your chances of winning. There's also an avalanche feature that triggers winning symbols to appear continuously, further magnifying your potential payouts.
Bloopers – Best Graphics
Bloopers is a colourful video slot about Hollywood actors and their minions. It also features Elk Studios' three-part betting strategies. So, if you want to increase your odds of walking down the red carpet, consider using these strategies.
Watch out the Bloopers logo symbol. It acts as the wild and replaces everything else apart from the Bonus star scatter symbol. The result is that your chances of winning improve. The scatter, in contrast, awards you free spins.
Elk Availability and Size in the Market
Elk Studios is a small software provider. They release only a handful of slots every year. In all fairness, their slots are colourful and have an avalanche of unique features. But the company is yet to produce a game that wows the casino industry like NetEnt's Starburst or Microgaming's Mega Moolah did.
Elk Studios is a UKGC licensed software provider, nonetheless. And for that reason, at least 50 online casinos provide their games.
Elk Studios – What Else?
The company's automated betting strategy tool is something to watch out for. Thousands of people are always looking for unique ways to increase their profits playing slots. And if the system ends up becoming a hit, expect Elk Studios to elevate into an international brand sooner rather than later.